Texas Department of Public Safety arrested and charged a woman with human smuggling after she was found to have two female illegal immigrants in her sedan.
Texas DPS said Lidia Elizabeth Badillo, 38, was pulled over at 8 p.m. on April 12 while driving a gold Chevrolet Malibu on FM-1017 in Jim Hogg County.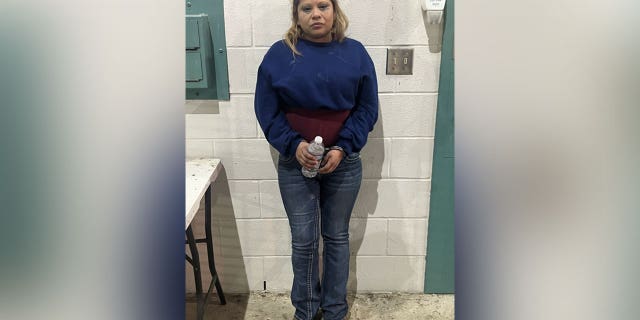 Lidia Elizabeth Badillo booking photo (Texas Department of Public Safety)
During the stop, the trooper discovered Badillo, who lives in Edinburg, was smuggling two immigrants from El Salvador.
LOUISIANA MEN ARRESTED FOR HUMAN SMUGGLING AFTER TEXAS DPS TROOPERS FIND ILLEGAL IMMIGRANTS IN CAR
In video taken of the traffic stop, Badillo told the trooper she was going out to get drinks. She then started flirting with the trooper, telling him he was handsome.
Badillo told investigators she picked the two women up from a stash house in Mission, Texas.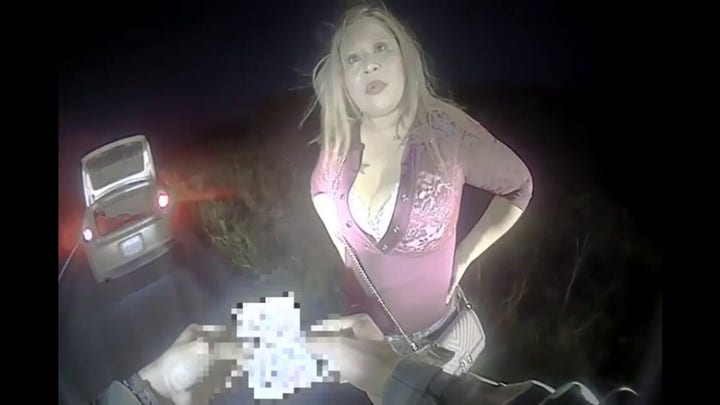 Video
The two women were provided fraudulent Texas driver's licenses, Texas DPS said, to get through the Border Patrol checkpoint in Falfurrias, Texas.
HOUSE REPUBLICANS WANT ANSWERS FROM MAYORKAS ON 'ABUSE OF PAROLE' AT THE BORDER AFTER FIERY HEARINGS
Badillo also told the trooper that once she got beyond the checkpoint, she was planning to meet another driver, who was going to drive the two women to Corpus Christi, Texas.
According to Texas DPS, the smuggling method used by Badillo is used to smuggle female immigrants into the U.S., where some of the women are forced into debt bondage and work off the debt through forced labor and sex trafficking.
Texas DPS also said Badillo is a member of LUPE, an organization founded by labor rights activist César Chávez and Dolores Huerta.
MAYORKAS AGAIN REFUSES TO CALL BORDER SURGE A 'CRISIS,' SAYS IT WOULD INDICATE 'WITHDRAWAL FROM OUR MISSION'
LUPE, according to the organization's website, aims to build stronger and healthier communities through civic engagement. Some of their objectives include fighting deportation and providing English classes.
Badillo faces two counts of smuggling of people and the two illegal immigrants were referred to the U.S. Border Patrol.
Busts continue daily since Texas Gov. Greg Abbott launched Operation Lone Star in March 2021 in response to the rise illegal immigration.
CLICK HERE TO GET THE FOX NEWS APP
In May 2022, he issued a disaster declaration that covers 48 counties, most of which are along or near the border, which directed DPS to "use available resources to enforce all applicable federal and state laws to prevent the criminal activity along the border, including criminal trespassing, smuggling and human trafficking…."