Alabama State University is partnering on a new project to make free mental health resources more widely available to students at historically Black colleges and universities.
The "She Care Wellness Pods" will give students access to therapy sessions, workshops, yoga and quiet spaces. Actress Taraji P. Henson's Boris Lawrence Henson Foundation is partnering with the Kate Spade Foundation to place the pods on HBCU campuses. Alabama State is the first to participate in the program.
Henson visited Montgomery on Friday for the opening of the pods. She said she grew when "women were expected to store the pain and struggles of inequities and disparities."
"We believed that mental health was a commodity for the rich and those who didn't look like us," Henson said. "We are grateful for this partnership with Kate Spade New York. Together, we are changing the narrative and charting a new course for women who are experiencing the 'Strong Black Woman Syndrome.'"
ALABAMA 16-YEAR-OLD BIRTHDAY GIRL BEGGED DYING OLDER BROTHER TO 'STAY WITH ME' FOLLOWING MASS SHOOTING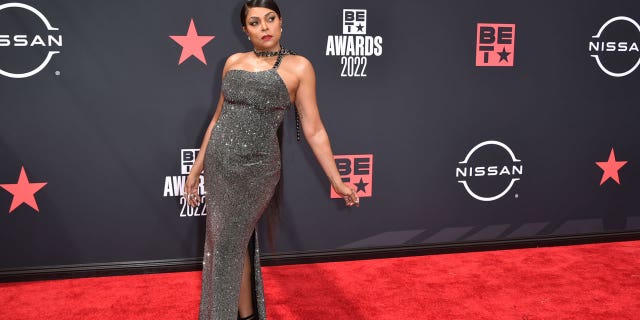 Taraji P. Henson arrives at the BET Awards on June 26, 2022, at the Microsoft Theater in Los Angeles. (Photo by Richard Shotwell/Invision/AP, File)
CLICK HERE TO GET THE FOX NEWS APP
Henson said the foundations are trying to make resources more available and eradicate the stigma around mental health issues in the Black community. She said mental health challenges are a significant factor in why students drop out of college.
Henson told WAKA-TV that her foundation grew out of her desire to give back and her own family's struggles.
The She Care Wellness Pods program aims to reach more than 25,000 Black women on HBCU campuses. The program plans to also offer wellness pods for men and members of the LBGTQ+ community.