"Two "Survivor" contestants" left Fiji with something more valuable to them than a cash prize.
Matt Blankinship and Frannie Marin clicked almost immediately after meeting for the first time as members of the Soka tribe in the first episode of "Survivor 44." They quickly formed an unbreakable alliance, which blossomed into a romantic relationship that has remained strong since the show ended.
"Yeah, we're still dating," Blankinship told Entertainment Weekly following his exit from the show. "We're still going strong. Obviously, there is so much chemistry there. We're two dorky magnets. We couldn't stay away from each other. And we knew the whole time.
'SURVIVOR 43' WINNER MIKE GABLER DONATES $1M PRIZE TO VETERANS: 'THERE ARE PEOPLE WHO NEED THE MONEY MORE'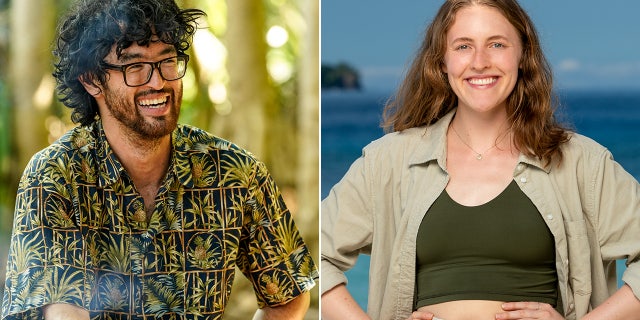 Matt Blankinship and Frannie Marin (Robert Voets/CBS)
"The one thing you come into 'Survivor' and not do is get into a showmance 'cause it's a terrible strategy, but we literally couldn't help it," he noted. "So, yeah, we're still going strong. We did get Ethiopian food. We're planning that road trip. We're making it happen."
He then joked she was in the room during his interview and was standing just off camera, proving they are still going strong.
Going into the show, Blankinship explained finding a partner was "the last thing [he] expected," saying finding love on "Survivor" is something "you could never prepare for."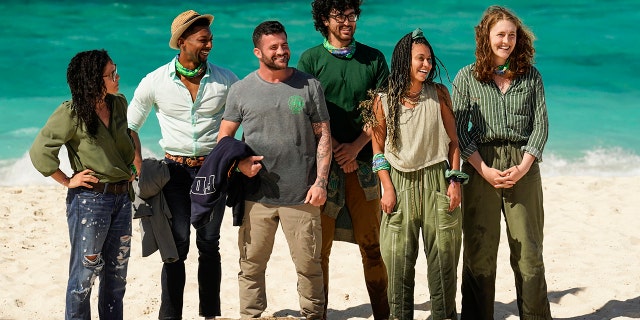 Blankinship and Marin met as contestants on "Survivor" and immediately hit it off after being placed in the same tribe. (Robert Voets/CBS)
While he wasn't expecting it, he didn't let that get in the way of making the most of it. Blankinship shared that he went into the show ready to "embrace whatever the experience had for" him and went in with "an open mind."
"I think I really did that. For me, that connection is so strong," he explained. "That relationship with me and Frannie is so beautiful and so pure. It would be a disservice to me and a disservice to her to not allow that to flourish, regardless of game, you know? I'm the real winner of 'Survivor 44.'"
Blankinship was eliminated from the competition after he was voted out this week.
On Wednesday's episode, a surprise twist during an endurance challenge separated the Soka tribe into two. And Blankinship found himself on a team opposite team Marin, a twist that seemingly cost Blankinship his spot.
Per challenge rules, the last person left standing on each team won immunity, and the person left standing the longest won immunity for an entire team.
Marin ended up being the last person left standing for her team, and rather than voluntarily stepping down to ensure Blankinship was also awarded immunity, she chose to go all the way and get immunity for her whole team.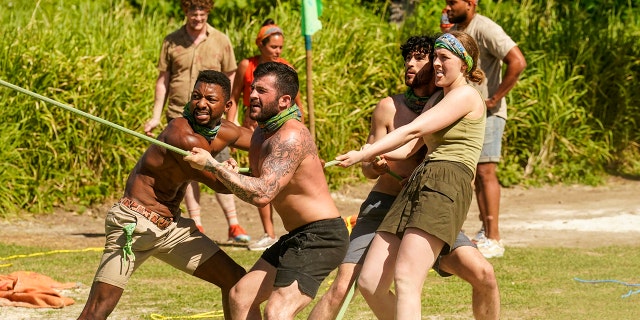 Blankinship doesn't fault Marin for choosing to play the game, which ultimately led to his elimination. (Robert Voets/CBS)
"This is 'Survivor.' Anything can happen, and you want to put your best foot forward. I'm genuinely so proud of her for winning the immunity and setting the tone in this way," Blankinship explained.
"I don't fault her at all for wanting to compete and wanting to win. We're all there because we're competitors, and we want that moment of [host] Jeff [Probst] putting the freaking necklace on you. We all dream about that all the time."
He added that it was really cool to see "a little girl from Minnesota outlasting this big guy who played on the Seahawks," referencing ex-NFL player Brandon Cottom.
CLICK HERE TO SIGN UP FOR THE ENTERTAINMENT NEWSLETTER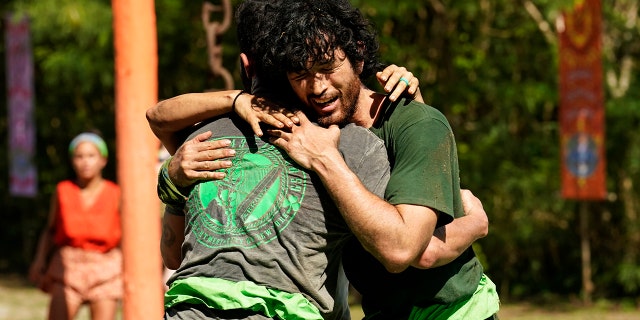 Blankinship explained he and Marin watched his elimination episode together and both cried. Blankenship is seen here hugging another contestant.  (Robert Voets/CBS)
The new couple watched the episode together, with Blankinship explaining they "were both in tears" while watching.
"She was weeping. I was weeping. It was a really intense experience reliving that," he said. "I think you can see it at Tribal. I'm a smiley dude, I'm smiling all the time, but I knew I was going home and that was the darkest place for me the whole time.
CLICK HERE TO GET THE FOX NEWS APP
"I felt like I was processing my elimination sitting at Tribal before it had happened. That was a rough place. I think you can see it in my face as well. We were weeping."