The March Consumer Price Index released Wednesday proved inflation remains a sticky problem, and some economists are still concerned consumer resilience paired with the Federal Reserve's aggressive rate hikes could spell trouble ahead.
While the March inflation data did cool off from February, Forbes Media chairman Steve Forbes warned that "storm clouds" are spelling disaster for the U.S. economy.
"The way you fight inflation is stabilize the value of the dollar. The Fed did it in the 1990s, so this isn't something new. But they're deliberately depressing the economy. That means they're going to raise interest rates. And that means we have tough times ahead," Forbes said on "The Faulkner Focus" Wednesday.
"I'm surprised the markets held up as well as it has given the storm clouds that are coming from a central bank that doesn't know what it's doing [and] a government that is putting on these crazy regulations."
Forbes argued the two storm clouds – the Federal Reserve and the Biden administration's regulations on different economic sectors – are paving the way for "tough times."
INFLATION EASED IN MARCH TO 5%, BUT CORE PRICES REMAIN STUBBORNLY HIGH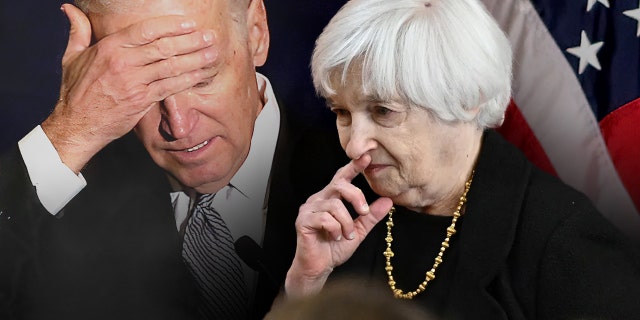 The Labor Department said Wednesday that the consumer price index, a broad measure of the price for everyday goods including gasoline, groceries and rents, rose 0.1% in March from the previous month, down from 0.4% in February. Prices climbed 5% on an annual basis, down sharply from February's 6% increase and the smallest rise in nearly two years.
Still, inflation remains about three times higher than the pre-pandemic average, underscoring the persistent financial burden placed on millions of U.S. households by high prices. Other parts of the report also pointed to a slow retreat for inflation, a worrisome sign for the Federal Reserve.
"A central bank that can print money is now losing money. Boy, that is a historic first. It shows how crazy these people are," he concluded.
In addition to the Fed's tightening monetary policy, Forbes also sounded the alarm on the Biden administration's regulations, specifically after the Environmental Protection Agency (EPA) announced new restrictions on gas cars.
BIDEN UNVEILS TOUGHEST-EVER CAR EMISSIONS RULES IN BID TO FORCE ELECTRIC VEHICLE PURCHASES
As part of the administration's electric vehicle push, the EPA announced Wednesday new vehicle pollution standards will impact car model years 2027 through 2032. The White House said the regulations would "protect public health" by achieving carbon emission reductions of nearly 10 billion tons by 2055 and would save consumers an average of $12,000 over the lifetime of vehicles.
Forbes argued that the EV push in President Biden's timeframe is "physically not doable" given the number of mining resources needed to make the change.
Resources like lithium, found through mining, are largely controlled by China as well as areas controlled by the Chinese in Africa. Critics like Forbes have specifically questioned some of Biden's moves on American-made resources given his EV goals.
"The administration the other day put in rules that make a lithium mine proposal moot in this country. So they want to go electric, but they don't supply the needs to do it," Forbes said.
Overall, if the regulations are finalized, a staggering 67% of new sedan, crossover, SUV and light truck purchases could be electric by 2032, the White House projected. In addition, up to 50% of bus and garbage truck, 35% of short-haul freight tractor and 25% of long-haul freight tractor purchases could be electric by then.
Forbes raised several questions the administration has failed to fully answer relating to electric vehicles including whether the shift is actually going to help the environment.
"Where are these minerals coming from? What's it going to take to do? What do you do with these thousand-pound batteries when they have to be recycled?" Forbes said. "Good question. They don't know. So answer those questions before you go down this path."
FOX Business' Megan Henney and Fox News' Thomas Catenacci contributed to this report.
CLICK HERE TO GET THE FOX NEWS APP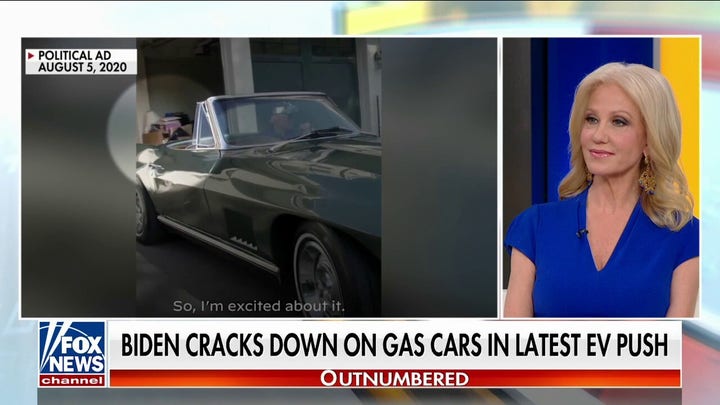 Video