The Russians planned the Black Sea drone attack carefully, probably for weeks. And watch out, China could try it next.
As the admiral played by the late Sen. Fred D. Thompson said to Alec Baldwin's character in the classic movie "The Hunt for Red October," "The Russians don't do anything without a plan."
Somebody on the Russian side thought this through. Russian combat aviation relies on centralized ground control for radar intercepts of other aircraft. This was not a spur-of-the-moment jaunt by those Su-27 pilots. This was a deliberate, premeditated taunt by Russia.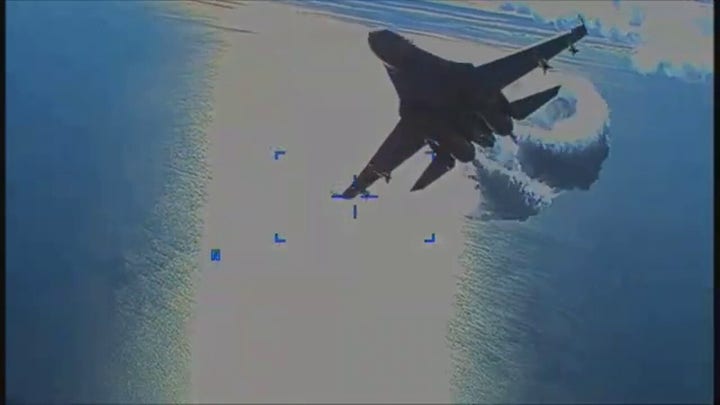 Video
I think the Russians watched the flight patterns of the MQ-9 Reapers off and on for weeks, maybe months, before planning this foolish operation.
US DRONE DOWNED BY RUSSIA LATEST IN PATTERN OF MOSCOW HOSTILE 'SIGNALING'
American and NATO reconnaissance aircraft are up over the Black Sea area daily. For example, on Monday, the aviation website ItaMilRadar tracked a U.S. Navy EP-3 signals collection plane, a high-altitude U.S. Air Force RQ-4 Global Hawk drone, and an Italian military reconnaissance plane flying orbits in international airspace over the Black Sea.
Surveillance planes typically fly a racetrack pattern designed for their sensors to get a steady look at objects on the ground, sea and in the air. The Russians couldn't go after the Global Hawk, up at 65,000 feet, which is too high for the Su-27s to fly. So, they picked on the unmanned Reaper.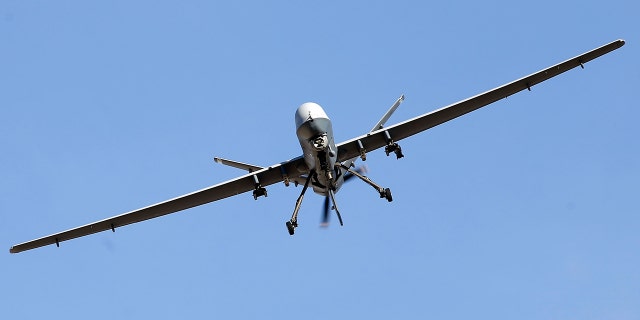 An MQ-9 Reaper flies by during a training mission at Creech Air Force Base on Nov. 17, 2015, in Indian Springs, Nevada. (Isaac Brekken/Getty Images)
The Reapers are famous from Afghanistan and Syria. The MQ-9 Reaper is not your backyard drone. With a 66-foot wingspan, it's slender, but the size of a fighter. It's a "pusher" with a propellor at the back. Reapers can carry a variety of air-to-ground bombs, but this one was probably optimized for sensor and surveillance work.
Reapers have sensors for radar, infrared, electronic signals and full motion video. Pods allow the Reaper to form a radio communications bridge for ground forces, track targets and employ countermeasures.
Early drones were a bit crash-prone, but today they are flown by pilots in office chairs on the ground, linked by radio control. Drones have automatic flight routines on board in case satellite links are temporarily lost. It takes quite a bit of skill and training to fly the big drones and operate the sensors, and it's one of the most coveted career tracks in the Air Force.
CHINA'S SPYING IS OUT OF CONTROL: GET THE CCP'S DRONES OUT OF US SKIES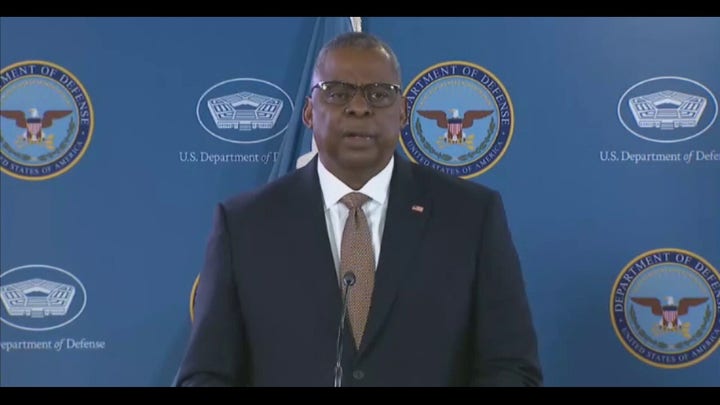 Video
As for Russia's Su-27 pilots, they flew a lot in Syria, and they think they are hot stuff. Cocky Russian Su-27 pilots actually fired on a British surveillance plane over the Black Sea last October. By accident, they claimed.
So the Reaper in its routine track looked like easy prey. According to the Pentagon, the Russian pilots first dumped fuel from their own planes, maybe to try to create an engine flameout on the drone. Next, they buzzed the Reaper, hoping jet wash turbulence would tip the Reaper out of controlled flight. (In World War II, the Royal Air Force Hurricane pilots did this quite successfully against Hitler's V-1 buzz bombs over London.)
When all that didn't work, these idiot Su-27 pilots got in too close, expecting the Reaper could not maneuver easily. One Su-27 clipped the propellor at the back of the drone. That tells you the fingertip flying skills of the Russian pilots are not impressive. Apparently, Russia was calling for radioed for air-sea rescue assets in case the damaged Su-27 went in the drink, but the Su-27 was able to land.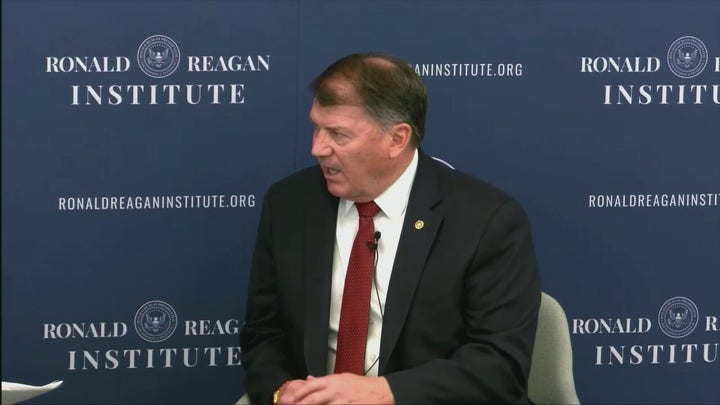 Video
The Russian pilots accomplished their mission, barely. Let me point out one of them almost got himself killed. I'm sure NATO picked up the jinking aircraft on radar and maybe even Russian whining over the radios.
Of course, all this disregarded the civilian air traffic over the Black Sea, with European carriers en route to the Far East and even Russian airliners taking the long route into Istanbul.
CLICK HERE TO GET THE OPINION NEWSLETTER
Hassling drones in international airspace is bad for all concerned. Still, I'd watch for China to try it next, out in the Pacific.
China bought Su-27s long ago and flies them under the name J-11. In fact, it was a Chinese J-11 that got within 20 feet of an American RC-135 reconnaissance airplane in international airspace over the South China Sea on Dec. 21, 2022.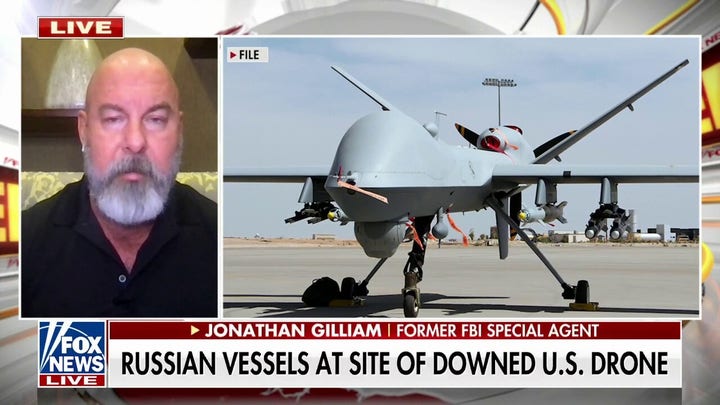 Video
See a pattern?
Russia is squawking about airspace violations. Not true. And let's remember, airspace near Crimea is technically Ukraine's, not Russia's.
CLICK HERE TO GET THE FOX NEWS APP
On Wednesday morning, Russia was already back at it, flying a military aircraft near NATO member Estonia, up north. German and British air policing fighters intercepted the Russian plane.
Drones like the Reaper assist with deterrence. Here's my advice for Russian – and Chinese – pilots. Stay out of the way of American airpower.