The Maryland U.S. Senate race is growing as Democratic Sen. Ben Cardin prepares to step down after 56 years in politics.
Rep. David Trone announced Thursday he is seeking the Democratic Party's nomination to replace Cardin as the veteran lawmaker enters retirement.
LONGTIME SENATE DEMOCRAT BEN CARDIN WON'T SEEK REELECTION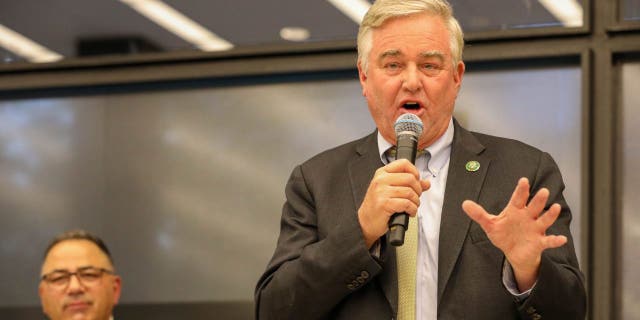 Rep. David J. Trone, D-Md., delivers remarks at Martin Luther King Jr. Memorial Library in Washington, D.C. (Brian Stukes/Getty Images)
Trone is the founder of Total Wine & More, a wine and spirits distributor. He successfully ran for office in Maryland's 6th congressional district during the 2018 midterm elections.
Cardin has served in the Senate since 2006, when he won a seat to replace retiring Democrat Paul Sarbanes. Before that, he was a congressman who represented a large part of Baltimore and several nearby suburbs, winning his first U.S. House race in 1986.
WHO'S IN AND WHO'S ON THE SIDELINES — YOUR GUIDE TO THE 2024 GOP PRESIDENTIAL NOMINATION RACE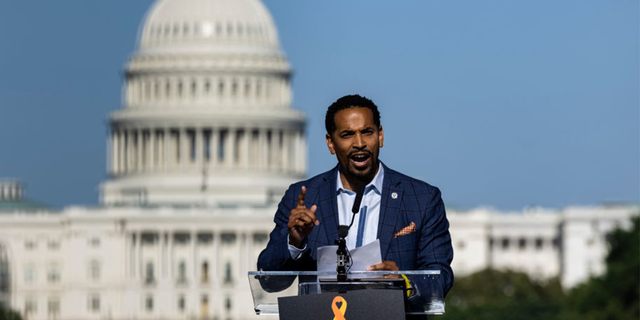 Montgomery County Council Member Will Jawando. (Getty)
Trone is the second Democrat to announce a campaign to replace Cardin, following Montgomery County Council Member Will Jawando's announcement Tuesday.
"I am proud of all I have done for Maryland. I have given my heart and soul to our great state, and I thank Marylanders for trusting me as your representative for all these years. Thank you, Maryland," Cardin tweeted Monday, sharing a video of his retirement announcement.
LARRY HOGAN SLAMS TRUMP AFTER DECLINING 2024 BID: GOP MUST AVOID 2016-STYLE CANDIDATE 'PILEUP'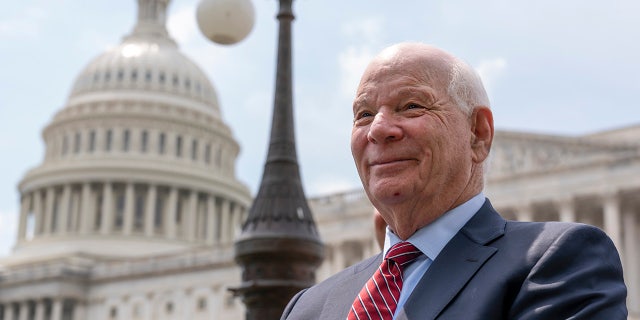 Sen. Ben Cardin, D-Md., attends a news conference at the Capitol in Washington, D.C. (AP Photo/J. Scott Applewhite, File)
In video message with his wife, Myrna, Cardin recalled it has been 56 years since he first ran for office.
"You know, Myrna, it's been the honor of my life to represent the people of Maryland first in the Maryland General Assembly, then as speaker of the House, later as a member of the House of Representatives, and now as a United States senator," Cardin said. "When this term ends, it will be my last year as an elected official. I will not seek re-election."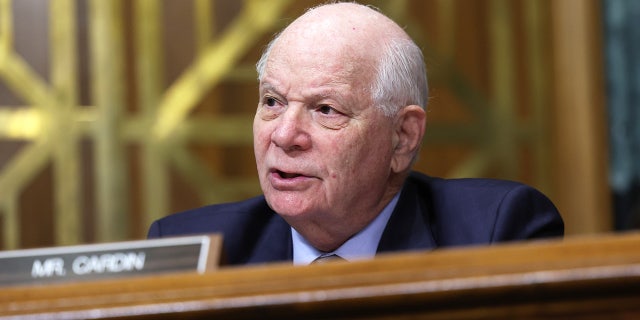 Sen. Ben Cardin, D-Md., during a hearing at the U.S. Capitol in Washington, D.C. (Kevin Dietsch/Getty Images)
During his tenure in the Senate, Cardin has taken a mostly liberal stance in advocating on health care, retirement security, the environment and fiscal issues.
CLICK HERE TO GET THE FOX NEWS APP
The senator has also been a leading advocate for clean water and the Chesapeake Bay, the nation's largest estuary, which flows through his home state.
Fox News' Danielle Wallace contributed to this report.