More than half of states in the U.S. have now reported cases of a dangerous fungus, according to a new study.
The fungus, Candida auris, is a form of yeast that spreads easily and can infect wounds, ears and the bloodstream.
Data from the Centers for Disease Control and Prevention published Monday in the Annals of Internal Medicine found that Candida auris, also known as C. auris, is spreading at an alarming rate.
The emerging fungus is considered an urgent antimicrobial resistance threat that researchers have said has been spreading at an alarming rate in health care facilities.
CDC SAYS CASES OF LETHAL FUNGUS TRIPLED IN RECENT YEARS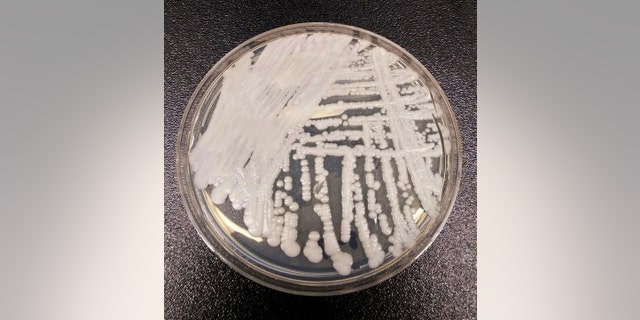 This undated photo made available by the Centers for Disease Control and Prevention shows a strain of Candida auris cultured in a petri dish at a CDC laboratory. ((Shawn Lockhart/Centers for Disease Control and Prevention via AP, File))
Cases of the fungus that were resistant to antifungal medicine have tripped over just three years.
The agency says that the fungus is often resistant to multiple antifungal drugs, spreads easily in healthcare facilities and can cause severe infections with high death rates.
Based on information from a limited number of patients, 30-60% percent of people with C. auris infections have died, but many also had other serious illnesses that increased their risk of death.
In general, it is not a threat to healthy people, per the CDC, but people who are very sick, have invasive medical devices or have long or frequent stays in healthcare facilities are at increased risk for acquiring C. auris.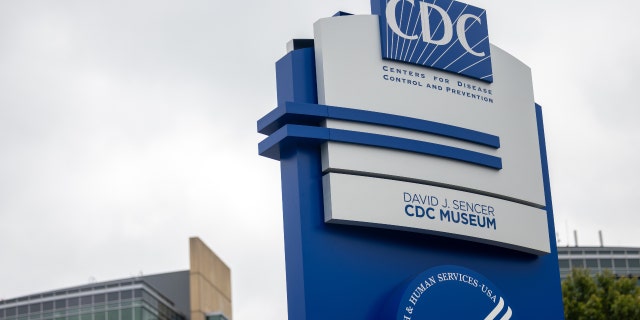 A general view of the Centers for Disease Control headquarters is seen in Atlanta, Georgia, on Aug. 6, 2022.  ((Photo by Nathan Posner/Anadolu Agency via Getty Images))
CHILE DETECTS NEWS BIRD FLU OUTBREAK IN INDUSTRIAL FACILITY
"The rapid rise and geographic spread of cases is concerning and emphasizes the need for continued surveillance, expanded lab capacity, quicker diagnostic tests, and adherence to proven infection prevention and control," CDC epidemiologist Dr. Meghan Lyman, lead author of the paper, said in a statement.
C. auris has spread in the U.S. since it was first reported in 2016, and clinical cases have increased annually. The most rapid rise occurred from 2020 to 2021, with the timing and findings from public health investigations suggesting the spread may have worsened due to strain on health care and public health systems during the COVID-19 pandemic.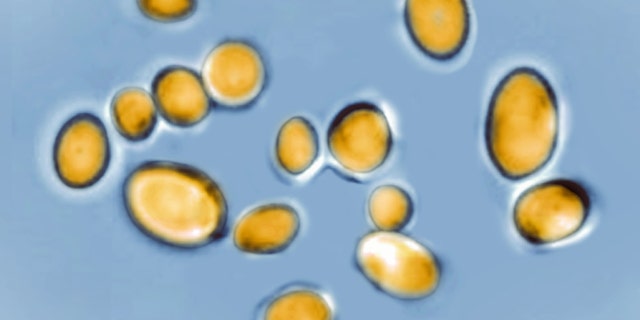 Candida auris is a yeast responsible for many infections. Resistant to most antifungal drugs, this fungus causes deaths worldwide.  ((Photo by: BSIP/Education Images/Universal Images Group via Getty Images))
Case counts may have also increased due to enhanced efforts to detect cases, as well as poor generation infection prevention and control practices.
While many of the first U.S. cases were infections from abroad, now most infections are spread within the U.S. Doctors have also detected the fungus on the skin of thousands of other patients, making them a transmission risk to others.
Symptoms of infection include fever and chills that don't improve after antibiotic treatment for a suspected bacterial infection.
The Associated Press contributed to this report.