The Pennsylvania woman accused of killing her 11-year-old son allegedly told detectives that she strangled her child to death because of the family's financial situation, an affidavit reveals.
The Horsham Township Police Department responded to a residence on Tuesday after the boy's father called 911 and said that the 11-year-old was unresponsive, adding that he believed his wife, Ruth Dirienzo-Whitehead, 50, killed him.
During an interview with police, the husband said that he slept in another room on Monday night and when he woke up, he noticed that the master bedroom door, where his wife and son slept, was locked. Additionally, he told officers that his wife's black Toyota Highlander was missing from their garage. The father told detectives that it wasn't unusual for him to sleep in a different room than with his wife.
The father forced entry into the bedroom and found his 11-year-old son dead.
PENNSYLVANIA WOMAN ALLEGEDLY KILLED YOUNG SON IN HIS SLEEP, THEN FLED TO NEW JERSEY AND DROVE CAR INTO OCEAN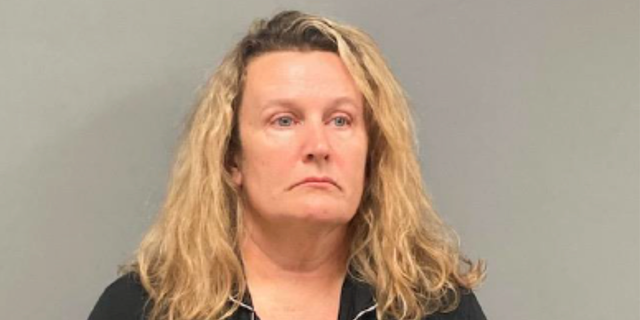 Officials allege that Ruth DiRienzo-Whitehead killed her 11-year-old son after he went to sleep at 9:30 p.m. on April 10, then drove the family's SUV to Cape May, New Jersey and drove the car into the ocean. (Montgomery County District Attorney's Office)
A Montgomery County Detective said that the 11-year-old had "ligature marks" on the front and rear side of his neck, in addition to swelling to the face and "obvious petechia to his eyes." The detective said that these are all "consistent with strangulation," according to an affidavit obtained by Fox News Digital.
Another detective observed that the child had "blood and fluids draining from his mouth and nose."
While law enforcement was still on the scene in Horsham, Pennsylvania, the police department received a call from the Cape May, New Jersey Prosecutors Office, explaining that police had found Dirienzo-Whitehead's car submerged in the ocean just off of Beach Avenue on Tuesday.
Dirienzo-Whitehead wasn't located with the Toyota Highlander, but was taken into custody in Wildwood Crest, New Jersey, shortly after.
NEW JERSEY CHEER COACH'S MOM ALLEGEDLY TOLD SON'S ACCUSER TO RECANT SEX ABUSE ALLEGATIONS: COPS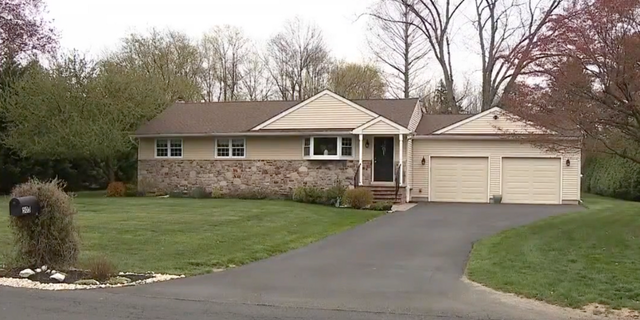 The Horsham, Pennsylvania home where an 11-year-old was found dead. (FOX 29)
In an interview with detectives, Dirienzo-Whitehead said that she and her 11-year-old son went to bed in the master bedroom at 9:30 p.m. on Monday. She said that her son had been "upset and crying off and on all day over the family's financial difficulties," according to the probable cause affidavit.
The mother told officials during the interview that she strangled her son to death while he was sleeping.
Dirienzo-Whitehead said in the interview with detectives that she "did not want Matthew to grow up with these struggles" which is why she "strangled him with her husband's belt as he slept," the affidavit said, paraphrasing the mother.
After allegedly killing her son, Dirienzo-Whitehead "drove her vehicle onto The Cove Beach and into the ocean," the affidavit states.
When the car was no longer operable, Dirienzo-Whitehead walked to Wildwood Crest and was found by the Wildwood Crest Police Department, officials said.
CLICK HERE TO GET THE FOX NEWS APP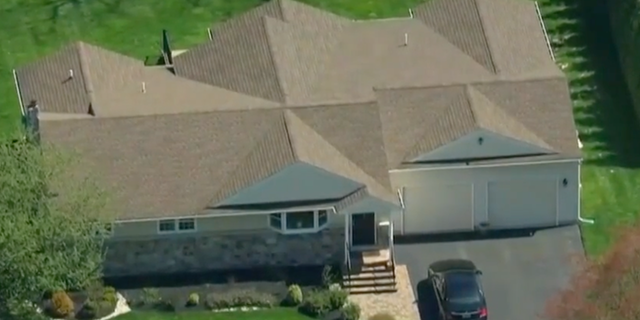 Officers responded to a 911 call in Horsham, Pennsylvania on Tuesday at 7 a.m. after the boy's father found the door to the master bedroom door locked. When officers arrived, they found the 11-year-old boy deceased in the bed of the master bedroom, where prosecutors say that he went to sleep with his mother. (FOX 29)
Police found a black men's dress belt on the front driver's side floor of the vehicle when the Toyota Highland water was found in the ocean.
DiRienzo-Whitehead has been charged with first-degree murder, third-degree murder, and possessing an instrument of crime.
She is being held in Cape May County, but will waive her extradition and is expected to be arraigned in Montgomery County, Pennsylvania.