A New York City charter school vows to pay its teachers $140K for the 2023-2024 school year.
The Equity Project Charter School [TEP] announced that they're boosting teacher salaries to $140,000 for the 2023-24 school year, which is more than double the national average and significantly higher than the average salary for New York City public school teachers.
Prior to boosting teacher salaries, TEP was originally paying teacher salaries of $125,000 when it opened in 2009. That was almost twice as much as the average New York City public school teacher earned.
According to Teach For America [TFA], a teacher with 10 years of experience would earn a base salary of $86,280, and a maximum salary of $101,441. Teachers at TEP will also be eligible for an annual performance bonus of up to $35,000.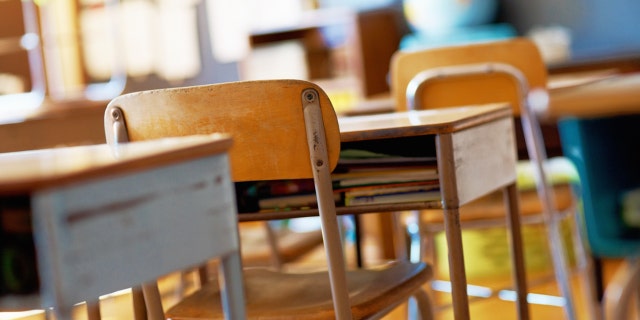 The fear of speaking freely is not isolated to conservative professors, the FIRE survey found, with 40% of liberal faculty also fearing retribution if they say something unfavorable.  (iStock)
TWITTER DOESN'T LET RANDI WEINGARTEN GET AWAY WITH BLAMING TEACHER SHORTAGE ON 'CULTURE' WARS: 'LOST THE PLOT'
"Higher teacher salaries also help students. Knowing the profound effect teacher quality has on student achievement, a public charter school in New York City founded and led by TFA alums has made teacher pay a priority for 14 years," TFA reported.
According to TEP's website, 90% of TEP students qualify for free or reduced-price lunch, which is a federal measure of poverty. TEP has 1080 students in kindergarten through 8th grade.
They also note that 91% of their students are Latino and 8% African American students.
"These teachers are valued in a way that matches the redefined expectations set for them: a $140,000 annual salary and the opportunity to earn a significant annual bonus based on school-wide performance," their website reads.
Since the pandemic, school districts across the country were struggling to fill hundreds of open teaching positions in the remaining weeks of summer before the 2022-2023 school year kicked off.
Since teacher pay has been a primary concern, lawmakers suggested legislation that would get rid of relicensing requirements for teachers when they move across state lines — an oftentimes cumbersome and costly process of waiting periods, licensing fees, and expensive exams.
SCHOOL DISTRICTS ACROSS THE COUNTRY UNDER THE WIRE TO HIRE HUNDREDS OF TEACHERS BEFORE SCHOOL YEAR STARTS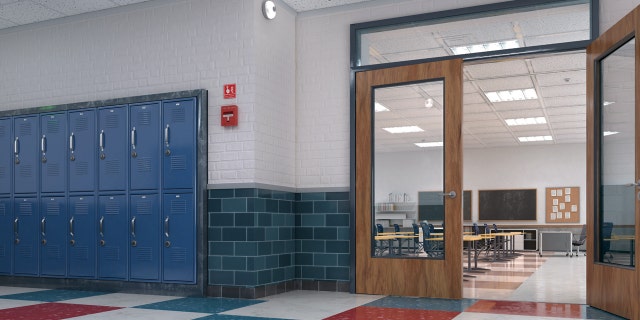 Image of an empty classroom from a hallway. (iStock)
The idea for an Interstate Teacher Mobility Compact was first proposed by the U.S. Department of Defense and is designed, in part, to support military spouses. It would effectively allow teaching licenses to be viable across members of the compact, cutting through the current 50-state patchwork of disparate requirements.
In 2020, Colorado paid teachers an estimated average of just over $60,000 annually, below the national average of about $65,000, according the National Center for Education Statistics, even though it's one of the most expensive states to live in. On those salaries, only about 20% of available homes in Colorado are affordable to teachers, according to a study by the Keystone Policy Center.
School districts across the country have been struggling with an exodus of teachers since the pandemic, as teachers reported burnout stemming from the uncertainty during lockdowns, including switching to remote learning, hybrid learning, and eventually transitioning back to in-class instruction.
TEACHERS' UNIONS PUSH DEMOCRATS TO GET MORE AGGRESSIVE ON CRITICAL RACE THEORY
A survey conducted by the National Center for Education Statistics found that 44% of public schools report having full- or part-time teacher vacancies.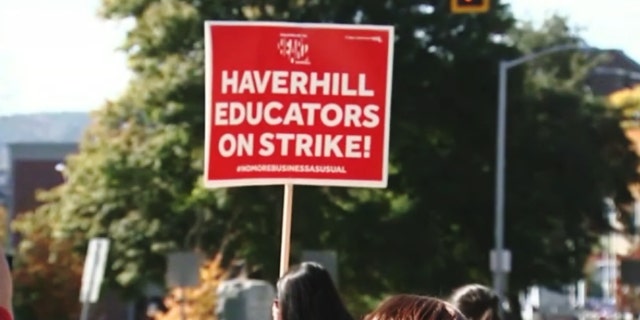 A Haverhill, Mass. teachers; strike sign. (Boston 25 News)
The survey, published in March 2022, also found that 61% of public schools reporting at least one vacancy cited the pandemic for the open jobs. Most of the vacancies were due to resignations, not retirement, the survey reported.
About 300,000 public school teachers and staff have left the field between Feb. 2020 and May 2022, according to data from the Bureau of Labor Statistics. A survey from the National Education Association in February found that 55% of teachers reported that they are thinking about leaving the profession, and 79% of teachers report dissatisfaction with their careers, according to a July American Federation of Teachers survey.