A 45-year-old New York man was given two life sentences without the possibility of parole Friday for ordering a hit on his father, a Bronx mobster, in October 2018.
Anthony Zottola was found guilty last year in a murder-for-hire plot that left his father Sylvester "Sally Daz" Zottola, 71, dead after being shot multiple times outside a Bronx McDonald's.
Prosecutors said Zottola ordered the hit on his father because he wanted to take control of his $45 million real estate empire, according to the New York Post.
"He subjected his family to a reign of terror," U.S. District Judge Hector Gonzalez said during the sentencing. "I see greed and money as one of the core reasons why this heinous crime was committed."
MINNESOTA MAN'S ALLEGED MURDER-FOR-HIRE PLOT THWARTED FOR SECOND TIME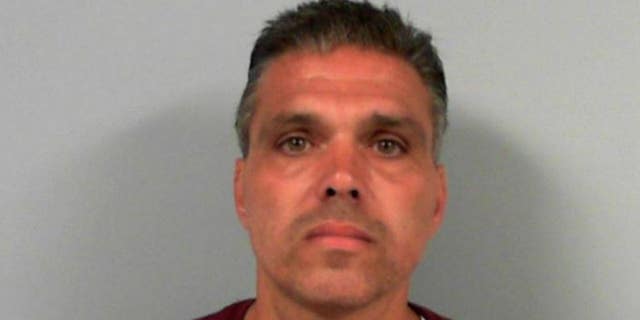 Anthony Zottola was sentenced to life in prison for the murder-for-hire plot of his father.  (U.S. Attorney's Office)
Zottola's brother, Salvatore, gave a victim's impact statement in court Friday.
"Dad gave you everything," he said. "What you did to me and dad is unimaginable."
Federal prosecutors alleged that Zottola, had his Lucchese and Bonanno organized crime family-associated father hunted for about a year by goons, who stabbed and beat him several times in unsuccessful attempts on his life before he was finally killed by gang member Himan Ross.
Ross was also sentenced to life in prison.
Along with murder-for-hire, Zottola was also convicted of conspiracy to commit murder-for-hire and firearms offenses.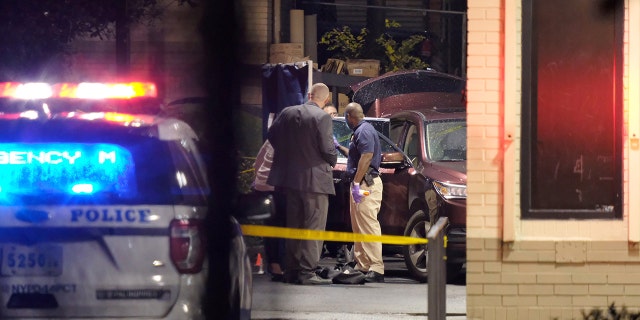 Salvatore Zottola was shot to death in the drive-thru at a Bronx McDonald's in 2018.  (Nina Cochran/NY Daily News Archive via Getty Images)
He planned the murder with gang leader Bushawn Shelton, who already pleaded guilty, according to the Post.
MASSACHUSETTS MAN PLOTTED $10K MURDER-FOR-HIRE SCHEME TO KILL WIFE, PROSECUTORS SAY
"Over the course of more than a year, the elderly victim, Sylvester Zottola, was stalked, beaten, and stabbed, never knowing who orchestrated the attacks," U.S. Attorney for the Eastern District of New York Breon Peace said. "It was his own son, who was so determined to control the family's lucrative real estate business, that he hired a gang of hit men to murder his father."
He continued, "For sentencing his father to a violent death, Anthony Zottola and his co-defendant will spend the rest of their lives in prison."
Zottola's lawyer Ilana Haramati called life in prison an "awful finality."
CLICK HERE TO GET THE FOX NEWS APP
"He just wants to continue to be a source of support to his children as much as he can," she said.