Former FBI official Terry Turchie sounded the alarm Friday on possible redactions and omissions in the Nashville police's anticipated release of the trans Covenant School shooter's manifesto on "Jesse Watters Primetime."
CBS NEWS REPORTEDLY BARRING STAFF FROM USING TERM 'TRANSGENDER' TO REFERENCE NASHVILLE SHOOTER
TERRY TURCHIE: It is very important to the Nashville PD, even if it's a month late, [to] release that manifesto. I have a terrible feeling it will be redacted somewhat, it may have a lot of omissions. The more they redact it, the more they omit and any other documents they found that they fail to release will really increase the fact that we just can't trust law enforcement even. And this ties into what you've been talking about insofar as the political agenda.
Unfortunately, we have to admit to ourselves, whether we're former or we're current, that America has never been in this kind of situation before, where law enforcement has become political and many of us could argue law enforcement has become weaponized. And if this shooter doesn't match the politically correct definition of the myth that people are trying and the people in power, I mean, are trying to let American people know, is the profile of a crazed shooter, then, then we're in trouble. We're not going to learn anything because, quite frankly, what they want Americans to believe right now is not what is in their own words, not what is in the words of these people who commit these terrible crimes.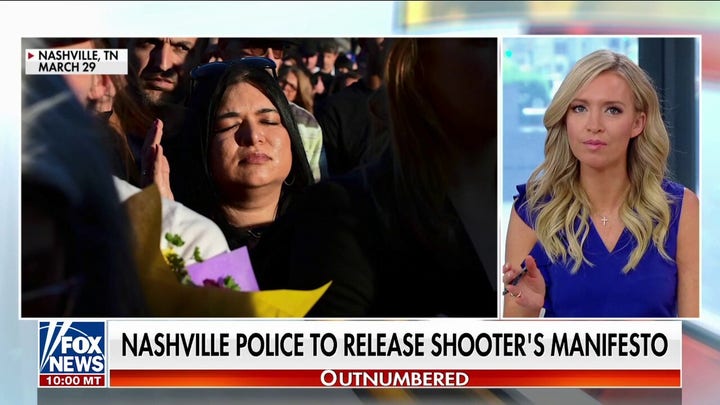 Video
They want people to think that the gun crazed right wing fundamentalist Christian, White supremacist is the person responsible for shootings in America like this. And the reason they want them to think that is they want to galvanize the support to essentially go after firearms. They want to attack the Bill of Rights and this is just one of the tools that they'll use. This is a tool used by communism throughout the ages and that's what we're seeing in front of us now in real time.
CLICK HERE TO GET THE FOX NEWS APP
If we don't get these manifestos, and we know we've dealt with, for example, the Unabomber manifesto, if we don't get these manifestos in their own words, we can't go back to Americans and say, "See, this myth is just simply untrue."