HOUSTON – Although we can't yet send people to Mars NASA is getting in some practice.
In June, four volunteers from outside of NASA with backgrounds in science and engineering will start a mission on Mars, but, it's a simulation at the Johnson Space Center. Inside the Mars habitat, the volunteer crew will eat, drink, and exercise in the simulation.
Dr. Grace Douglas heads NASA's Crew Health and Performance Exploration analog (CHAPEA).
"As we're moving from near earth orbit or lower earth orbit to missions further away from earth, we really need to understand how we're impacting crew health with more limited resources" Dr. Douglas said.
WEBB TELESCOPE UNCOVERS NEW DETAILS IN STUNNING IMAGE OF SUPERNOVA REMNANT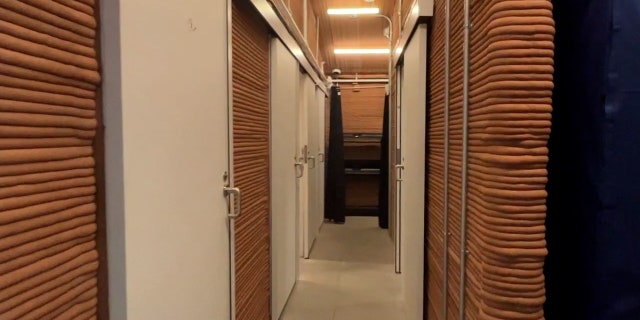 The habitat includes bedrooms and day rooms.  (Joy Addison/Fox News)
NASA's "Moon to Mars" exploration started with missions like the Artemis launch and continues with this Mars simulation habitat.
It's about the size of a three-to-four bedroom house and will be used for NASA's longest analog mission to date: 365 days.
NASA NAMES CREW OF FIRST MANNED MISSION TO MOON IN OVER 50 YEARS
"It's an isolation and confinement mission with a crew of 4. We're putting in realistic simulations, so they're going to be doing realistic Mars tasks. They're going to have a lot of exploration activities in our sandbox which will be more Mars realistic" Dr. Douglas said.
From the sand to the 3-D printed walls, this Mars habitat will be a place where the volunteers will practice their personal hygiene and healthcare like drawing blood. They will also exercise, grow food, and collect geology samples.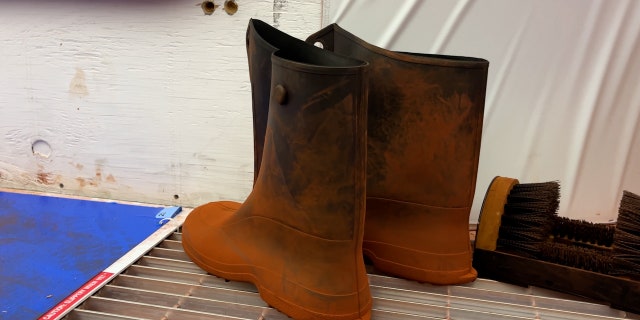 Volunteer crew members will live in the habitat for one year (Joy Addison/Fox News)
"We are going to be measuring their performance, cognition, and their health over that year to really understand and make sure that we're supporting it. And then that information we can take and give to the vehicle planners" Dr. Douglas said.
The habitat will soon be packed with all the supplies that will go to Mars. But, there is one area of life on Mars NASA couldn't simulate.
WEBB ASTRONOMERS DISCOVER EARLIEST GALAXIES CONFIRMED SO FAR IN NEW MILESTONE
"We are not able to simulate the Mars gravity" Dr. Douglas said.
That's where Alex Baughman, a NASA human performance researcher says virtual reality comes into play.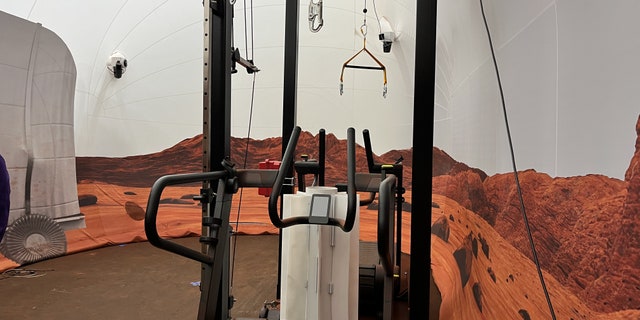 NASA could not simulate the gravity on Mars (Joy Addison/Fox News)
"What we've created here is a space where we can simulate virtual reality space walks or Mars walks." "We can also simulate a variety of other expected tasks that we might see on Mars such as geology, removing dust from your space suit or solar panels, to repairing the habitat" Baughman said.
CLICK HERE TO GET THE FOX NEWS APP
Once at NASA, the volunteers will go through training similar to if they were preparing for an actual mission to Mars. They will also have restricted communication with family and friends, with the same delays they would have in space.
Two backup crew members will also be trained in case anyone opts out or cannot complete the year-long mission.