Olivia Culpo has been unmasked.
The model performed as UFO on "The Masked Singer," for the last time, after getting voted off "The Masked Singer" on Wednesday night's episode. During an interview with Fox News Digital, the model discussed why she chose to keep her involvement in the show a secret from everyone in her life.
"If I had told anybody in my family, for example, or a circle, everybody just has such a big mouth, I know it would have gotten out," Culpo said. "So, yes, it was challenging having to keep it a secret, but it was the right thing to do because it also would have been really challenging trying to maintain everybody's silence, which it just wouldn't happen. I would have breached my contract."
While the world knows Culpo as a model, actress and former Miss Universe, audiences were shocked to learn she could sing. Culpo – as UFO – took the stage in the first few weeks of the competition to sing "Yellow" by Coldplay, "Stargazing" by Kygo and "Rocket Man" by Elton John during a Battle Royale against Lamp, who was revealed to be Melissa Joan Hart.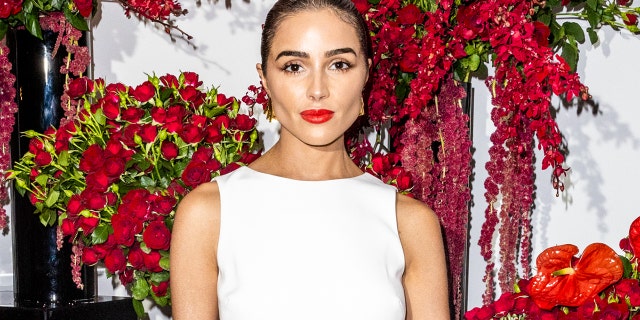 Olivia Culpo was revealed to be UFO on "The Masked Singer," after she was eliminated on Wednesday night's episode. (Photo by Roger Kisby/WWD via Getty Images)
DICK VAN DYKE AND SARA EVANS UNMASKED ON 'THE MASKED SINGER' LEAVING ONE JUDGE IN TEARS
The public may not have been largely aware of Culpo's singing abilities, however, she says she "loves singing." "My whole family is very musical," Culpo explained, adding that her parents are both professional musicians.
"I've played the cello since I was 6 years old. So when I wasn't traveling around for band camp, and orchestra and chamber music and lessons, I was in musical theater and I took singing lessons of course," she shared. "It's a huge part of my DNA, and I do really enjoy it as a hobby."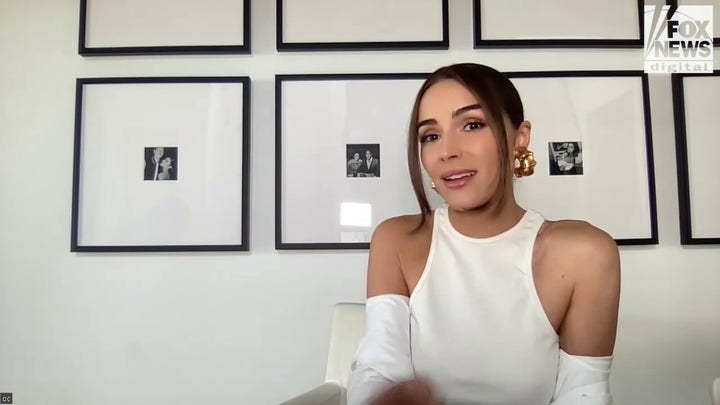 Video
In addition to competing on the "Masked Singer," Culpo recently appeared on a reality show with her sisters Aurora and Sophia on TLC, called "The Culpo Sisters." The show lasted one season consisting of six episodes.
When discussing her time on reality TV, Culpo explained she felt filming a reality TV show "is a little more jarring" than performing on stage.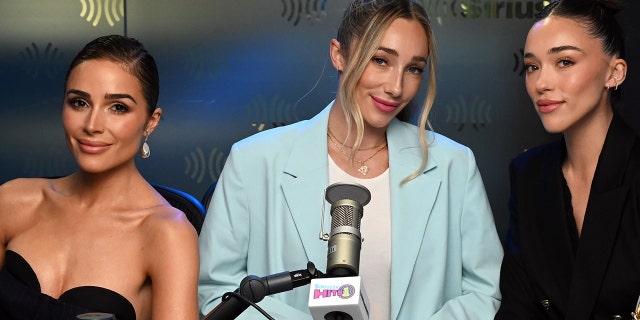 Olivia Culpo considered starring in a reality TV show with her sisters more difficult than performing on stage. (Photo by Slaven Vlasic/Getty Images)
"They're both so challenging, truly in very different ways. I think emotionally [leading] in public life is very, very hard sometimes and your job is to exploit that to a certain extent on a show," Culpo explained. "It's very taxing personally, and it can get in the way of…the relationship you have with other people in your life who might not necessarily want to be portrayed in a certain way or even be on the show.
"With a performance. It's so nerve-wracking, but in a completely different way," Culpo, who also performed the cello during the talent portion of pageants, continued. "Like you're responsible for creating the enjoyment of other people. That's a lot of pressure, but it's different. I think reality, I think, is harder in a way, because performing is cathartic. Music is cathartic. It's cathartic for the performer and for the people listening. And it's also a really cool way of communicating."
Although Culpo comes from a family of performers and has spent so much of her life on a stage, she considered "The Masked Singer" to be "unlike anything [she has] ever done before." "I love the fact that on the Masked Singer, the most important thing is having fun," Culpo noted.
One of the more fun parts of being on "The Masked Singer" for Culpo was that none of the judges, including Robin Thicke, Nicole Scherzinger, Jenny McCarthy and Ken Jeong, came even close to guessing it was her under the mask.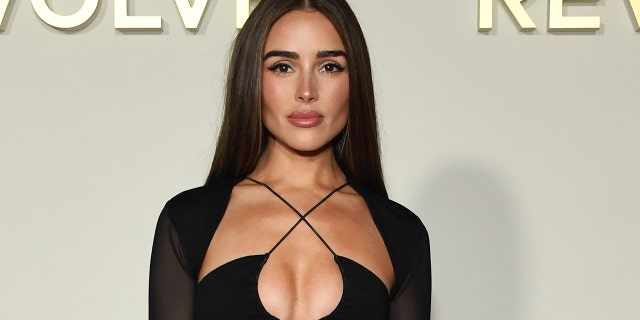 Olivia Culpo got a kick out of the fact that none of the judges were able to guess it was her under the mask. (Photo by Jon Kopaloff/Getty Images)
"I personally love the fact that they had no idea that it was me. That was really fun," she explained. "I don't think I would have had the same experience if they had guessed me right off the cuff, which they do sometimes with people on the show, so it was fun. I felt completely anonymous, and I know some people who go on the show can't say that. And I thought that was cool. I thought that made it more fun for me."
CLICK HERE TO SIGN UP FOR THE ENTERTAINMENT NEWSLETTER
Something that was not so fun for Culpo was her costume, which she described as "sparkly and heavy."
"I still have sparkles on like some of the sweat pant outfits that I wore going to set, even after multiple washes. So it was more sparkly than I had anticipated, and it was much heavier," Culpo said. "The whole skirt had lighting and batteries and wires, and that weighs a lot. It really does. Like that was completely battery operated."
Culpo said people keep asking her if she will continue to sing and perform, and while she does not think she will do it professionally, fans can catch her singing with her brother Gus on Tiktok.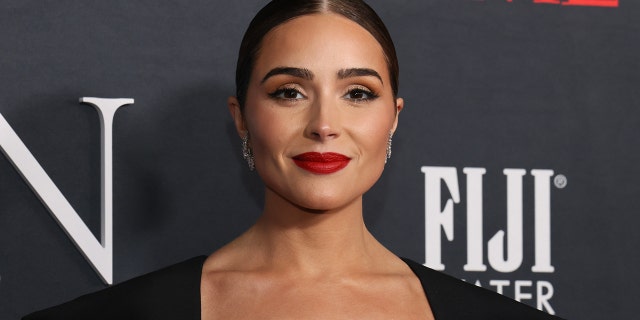 For now, Olivia Culpo does not think she will sing professionally, but enjoys performing with her brother on TikTok. (Photo by Rodin Eckenroth/FilmMagic)
"He is a pianist. So every day, truly like every other day, he'll come over and beg me to sing with him while he plays the piano. Nine out of ten times I say no, but like every other week, he catches me on a good day, he'll make me a martini and we sing. I sing and he plays the piano."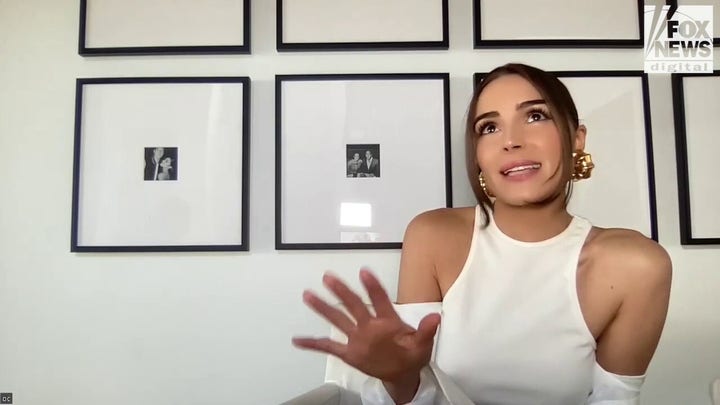 Video
CLICK HERE TO GET THE FOX NEWS APP
"The Masked Singer" airs Wednesday nights on FOX.