It's coronation time. Saturday, May 6, England officially crowns King Charles III. For a nation that rebelled against royalty, we are captivated by its pomp and circumstance, and its bitterness and scandals, too. America made its own idiotic contribution to the battle royal – Meghan Markle and her sidekick Prince Harry.
LIVE: CORONATION OF KING CHARLES III
No matter how much you might dislike the other royals or have an ax to grind on the new king, our own wannabe princess puts us all in a bind. "Which side are you on?" as singer Pete Seeger once asked. I spent decades as a devoted basher of Prince Charles. But compare him to Markle, and I'm ready to restore the divine right of kings.
I have ample reasons, and so do you.
Markle arrived on the monarchy scene only a few years ago and cut a swath through the royal family like she was Daenerys Targaryen from "Game of Thrones." (She doesn't have any dragons. She doesn't need them to be the Dragon Lady.)
Markle married the prince after years in Hollywood, most notably in the TV show "Suits." That officially promoted her to the duchess of Sussex, but she discovered being a royal is a life of service. That's the exact opposite of life in Tinseltown, where staff, directors, media, and fans feed your narcissism like it's one of those hungry dragons.
KING CHARLES AND CAMILLA'S LOVE STORY: HOW SHE WENT FROM MISTRESS TO QUEEN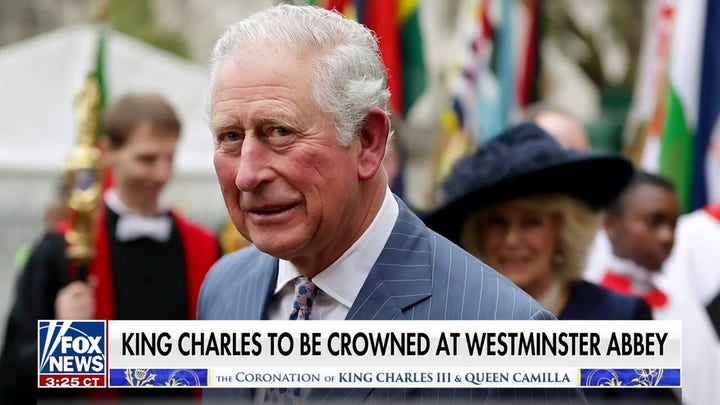 Video
Nothing was good enough. Markle went from second string on TV to third string royalty and that made her furious. She whined that the royals were racist and had the audacity to ignore advice from Queen Elizabeth about learning how to become royalty. The duchess and her Prince Not-So-Charming Harry became a constant thorn in the side of the queen and her family.
Every time a crisis would subside, the couple would create another – like when they unleashed a Netflix documentary about their supposed travails. Markle explained to viewers how she was offended she had to curtsy in front of the queen. (Queens aren't to be trifled with. Apparently, Markle never played chess where the queen can sweep opponents off the board with ease.)
Harry released an autobiography called "Spare" that was more of a strike on the royals they didn't like. Markle and "Spare" were part of a media deluge that turned fans against them. She and the prince were so desperate for attention that they were mocked in "South Park" as going on the "The Worldwide Privacy Tour."
The couple remains wildly unpopular in the place where they are both royals. But there has been a spike in their favor here lately, probably due to them staying out of the news for a couple weeks and her decision to avoid the coronation. Harry is finally in positive territory and, despite a huge increase, 33 percent of those who responded view Markle favorably, while 39 percent view her unfavorably.
Ouch.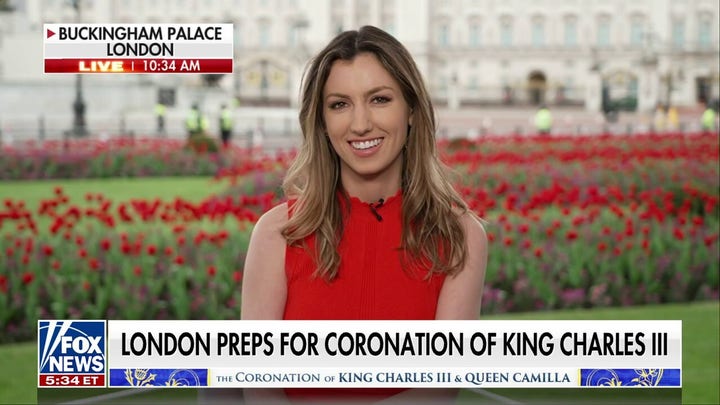 Video
With her royal endeavor going so badly, Markle turned to the people who treat her like royalty – the Left Coast. She cut a deal with a big-name agent designed to make her a "power player" and the "Queen of Hollywood."
Now let's compare all that to the new king. I figured that when Queen Elizabeth passed, Prince Charles' ascension to the throne would have me longing for King Ralph. (It's a fun movie, trust me.)
Like most Americans, I didn't start out disliking Charles. He did a tour of duty with the Royal Navy and I respected that. He rose to global attention when he married Princess Diana.
No couple consumed our every thought more than Prince Charles and Princess Diana. Their courtship and wedding in 1981 were global events and America loved the young couple almost as much as their countrymen in merry old England.
Our love for their "storybook" marriage, as the press constantly called it, grew even stronger when they visited America in 1989.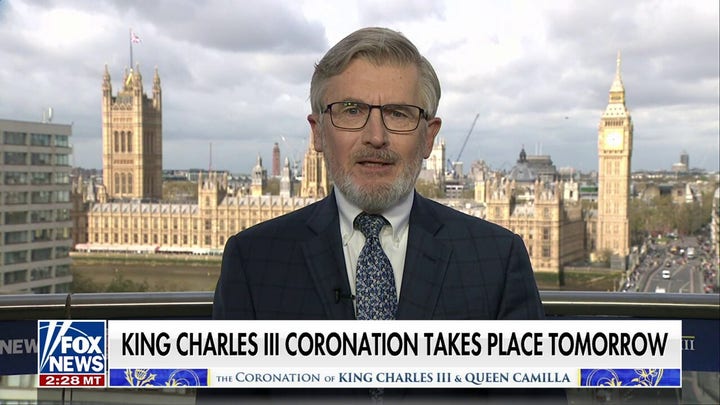 Video
But the story had its final chapter and this one ended badly. He cheated with Camilla Parker Bowles, the woman who will be queen shortly. Then both he and Diana cheated. Their marriage fell apart. Then she died tragically and was memorialized by Sir Elton John in a rewritten version of "Candle in the Wind."
Charles stayed in the news. People made fun of his apocalyptic climate comments for years. In March 2009, he warned "we only have 100 months to act" on climate change. That was about 170 months ago. In July 2019, he lowered the target to 18 months, claiming, "the next 18 months will decide our ability to keep climate change to survivable levels." That's 45 months ago.
So he stinks at math. At least he's good at architecture. The new king has been a strident defender of traditional buildings and towns, helping create the quite beautiful town of Poundbury. In the words of The New York Times, he went about "using speeches and books to attack modern architecture and highlight alternatives based on classical forms."
CLICK HERE TO GET THE OPINION NEWSLETTER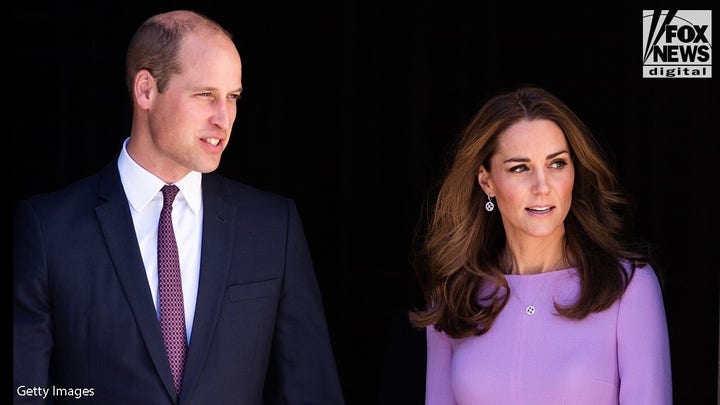 Video
Modern architecture is mostly a blight on the landscape. So, he got that right.
Being fair, he was doomed to play the royal villain for the rest of time after his atrocious break-up with the beloved Princess Diana. He lucked out when a far bigger monster came on the scene. It's a familiar Hollywood plot. In "The Wizard of Oz," the first villain we meet is the Wicked Witch of the East. Just like in the movie, the Wicked Witch of the West takes over.
CLICK HERE TO GET THE FOX NEWS APP
In the real world, that's where Markle entered the scene. Every second that bitter, Hollywood harridan appears in the news makes me love King Charles III all the more.
God save the king!