Matthew McConaughey said this week that although he had "considered getting in that run" for governor of Texas last year, he decided not to partially because he wanted to focus on being a father.
"I don't think that's where I can be the most useful right now," the "Greenlights" author told Chelsea Handler on her iHeartPodcast "Dear Chelsea" podcast Thursday.
He continued, "I'm having too good of a time. I've got three kids — 14, 13, 10 — and the adventures we're going on, I'm not going to get them again; and right now, I'm enjoying being a dad, a family man. Everyone says it, but it's true. I got seven more years, and then they're out on their own, hopefully; and then everyone says, 'Get what you can while they're in the house because it doesn't come back.'"
The "Dallas Buyers Club" actor, who calls himself "aggressively centrist," publicly toyed with the idea of running to lead his native state for a while before the election last year, and polls showed he could go toe-to-toe with Gov. Greg Abbott.
MATTHEW MCCONAUGHEY SAYS RETURN TO ACTING SOUNDS LIKE 'VACATION' AFTER 'YELLOWSTONE' SPINOFF CONFIRMED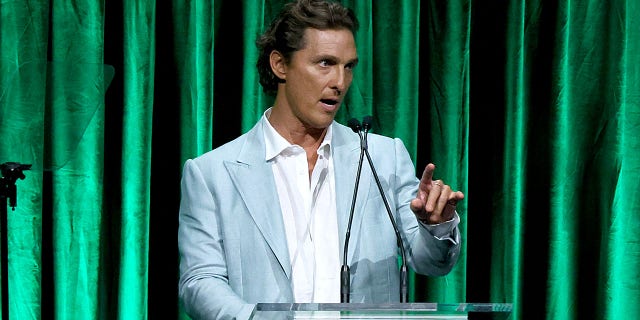 Matthew McConaughey decided not to run for governor of Texas last year. (Dia Dipasupil / Getty Images / File)
In November 2021, two weeks after the filing deadline, the 53-year-old posted a video in which he said he would sit out the election.
"Over the past two years, I've been working on the answer to the question of how I can be most useful in this life going forward," McConaughey said at the time. "Useful to myself, useful to my family and to the most amount of people."
He added, "As a simple kid born in the little town of Uvalde, Texas, it never occurred to me that I would one day be considered for political leadership. It's a humbling and inspiring path to ponder. It is also a path that I am choosing not to take at this moment."
APP USERS CLICK HERE TO VIEW VIDEO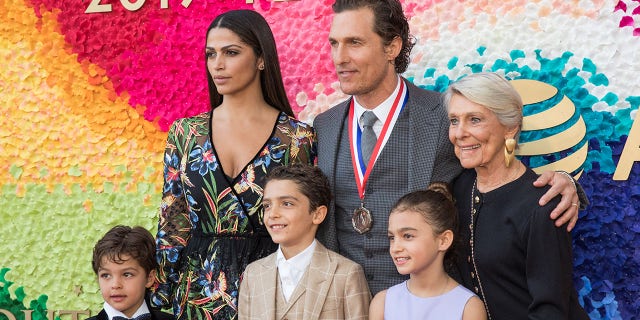 McConaughey says he's enjoying the "adventures" he's having with his kids while they're still young and in the house. (Rick Kern / WireImage / File)
In the video, McConaughey said he would "continue to work and invest the bounty I have by supporting entrepreneurs, businesses and foundations that I believe are leaders."
He added that "good" politicians can "help us get where we need to go, but let's be clear, they can't do anything for us unless we choose to do for ourselves."
McConaughey never said if he planned to run as a Republican, Democrat or an independent, but he did work with the White House last year, advocating for "responsible" gun regulations after the mass shooting at an elementary school in his hometown of Uvalde.
CLICK HERE TO SIGN UP FOR THE ENTERTAINMENT NEWSLETTER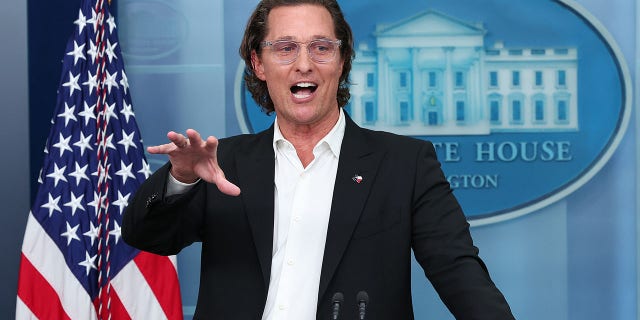 The actor called for "responsible" gun legislation last year. (Win McNamee / Getty Images / File)
The "How to Lose a Guy in 10 Days" actor addressed the two-party system last year, saying he doesn't think it's the way forward.
"What's the role of politics in the world?" McConaughey said in an interview with Fox News Digital. "Is it still serving democracy, which I think it should in America. Studying into two parties, seeing a loss of values, actually, because seeing people on both sides of the aisle, either side of the aisle, rather, holding on so tightly to their blue or red flag pole that their whole identities almost sometimes seems to be based on the invalidation of the other instead of the validation of their own vision."
Abbott, who ran against Democrat Beto O'Rourke in the general election, was re-elected last year.
McConaughey hasn't ruled out running for governor in the future or another office.
CLICK HERE TO GET THE FOX NEWS APP
The actor shares three children with wife Camila Alves: Levi, 14; Vida, 13; and Livingston, 10.