Massachusetts' highest court overruled a lower court judge Thursday and reinstated criminal neglect charges against two top former officials at a veterans' home. Nearly 80 veterans died at the Veterans' Home in Holyoke after contracting the coronavirus in one of the worst COVID-19 outbreaks in a long-term care facility in the nation.
The ruling allows the case against Bennett Walsh, the former superintendent at the facility, and Dr. David Clinton, its former medical director, to move forward.
In their ruling, the majority of the justices found that the facts presented to the grand jury constituted probable cause to believe that Walsh and Clinton violated the elder abuse statute and that Hampden Superior Court Judge Edward McDonough Jr. erred in dismissing the charges.
MASSACHUSETTS VETERANS' HOME SUED OVER COVID DEATHS
"Of course, sometimes bad things happen for no discernable reason, and no one is to blame. At any subsequent trial, prosecutors will need to prove their case. We conclude only that they will have the opportunity to do so," the court ruled.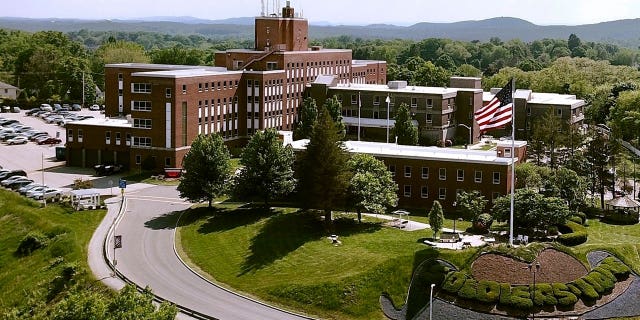 Massachusetts' highest court has reversed a Hampden County judge's decision to dismiss criminal charges against two top officials at Holyoke's COVID-ravaged Veterans' Home, where nearly 80 deaths from the virus were reported. (Patrick Johnson/The Republican via AP, File)
Walsh and Clinton pleaded not guilty in 2020 to charges stemming from their decision that March to combine two dementia units, packing residents who were positive for the coronavirus into the same space as those with no symptoms.
JUDGE APPROVES $58M SETTLEMENT IN MASSACHUSETTS VETERANS' HOME COVID CASE
In November 2021, McDonough found that there was "insufficient reasonably trustworthy evidence that, had these two dementia units not been merged, the medical condition" of five veterans in question would have been materially different.
Last year Massachusetts agreed to pay $56 million to settle a class-action lawsuit brought by the families of veterans who died.
Attorney General Andrea Campbell welcomed Thursday's decision.
CLICK HERE TO GET THE FOX NEWS APP
"Today's decision allows us to focus once again on securing accountability for the tragic and preventable deaths at the Soldiers' Home in Holyoke," she said in a written statement.