Marilyn Monroe had one important question for Judy Garland.
It was 1962 and the Hollywood stars were at a party. Garland had no idea it would be the last time she would see Monroe. The actress passed away suddenly that same year at age 36 from a barbiturate overdose.
The encounter stayed with the "Wizard of Oz" icon over the years before her own brief life came to an end.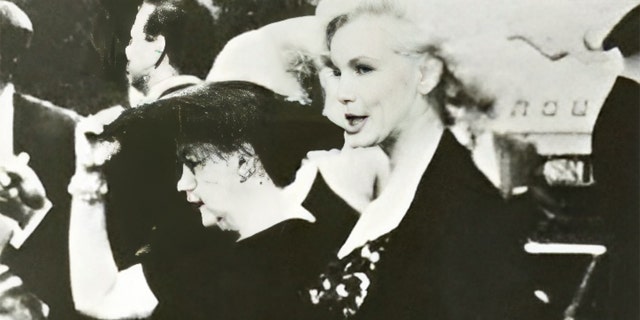 Marilyn Monroe and Judy Garland were kindred spirits in Hollywood. (From the collection of Kim Palmerston Lundgreen)
"In the literature that exists about Judy Garland, she always told the story that… Marilyn Monroe got her into a corner and asked Judy, 'Aren't you afraid? Aren't you afraid of life?'" Lawrence Schulman told Fox News Digital. "And Garland said, 'Sure, we're all afraid of life.' Marilyn Monroe, to some degree, had an even more fragile personality than Judy Garland. They were both fragile personalities, and I think that's why they liked each other because they felt the same stress and difficulties in life."
"I think that's what brought them together," Schulman added.
Schulman has translated a new book written by French author Bertrand Tessier titled "Judy Garland: Splendor and Downfall of a Legend." It features over 100 rare photos, many published for the first time, including what is believed to be the last known snapshot taken of Garland days before she died in 1969 at age 47. Like Monroe, Garland passed away from a drug overdose.
'50S BLONDE BOMBSHELL CLEO MOORE, THE NEXT MARILYN MONROE, MAY HAVE DIED OF BROKEN HEART, AUTHOR CLAIMS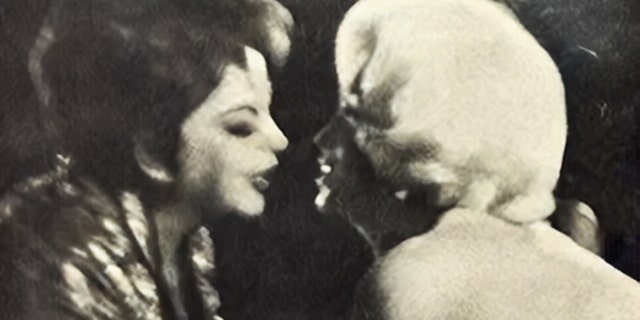 Judy Garland and Marilyn Monroe last saw each other in 1962, the same year that the blonde bombshell passed away. (From the collection of Lawrence Schulman)
Schulman pointed out that Garland reflected on her haunting encounter with Monroe in a 1967 article for Ladies Home Journal.
"I knew Marilyn Monroe and loved her dearly," Garland told the outlet. "She asked me for help. Me! I didn't know what to tell her. One night at a party at Clifton Webb's house, Marilyn followed me from room to room. 'I don't want to get too far away from you,' she said. 'I'm scared.' I told her, 'We're all scared. I'm scared too.' 'If we could just talk,' she said, 'I know you'd understand.' I said, 'Maybe I would. If you're scared, call me and come on over. We'll talk about it.'"
According to Schulman, the women first met in 1959. And while they weren't believed to be close friends, they were kindred spirits in a town that both made and broke them.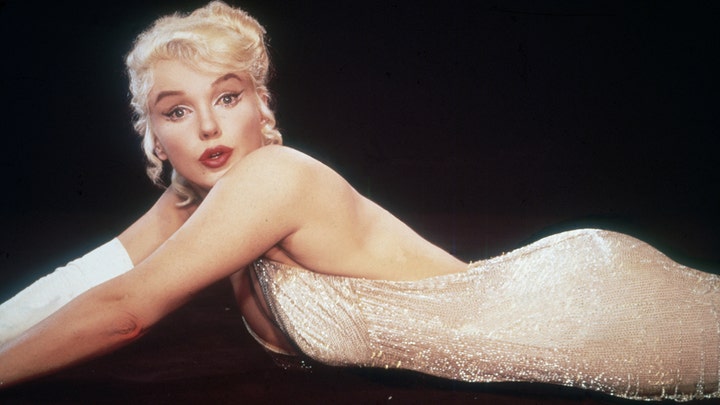 Video
"They probably met two or three times," said Schulman. "But they felt for each other, that's for sure."
When Garland learned of Monroe's death, she remarked, "You take pills to sleep, you wake up anyway, but you have forgotten you have taken them. So you take more…"
Garland's ex-husband Sid Luft later shared in his memoir that Monroe never had the chance to take up Garland's offer. He described Monroe as "a quiet presence" who was "sweet and very unhappy."
CLICK HERE TO SIGN UP FOR THE ENTERTAINMENT NEWSLETTER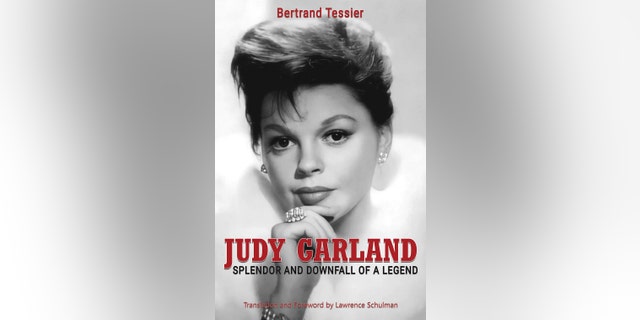 Lawrence Schulman has translated a new book by French author Bertrand Tessier titled "Judy Garland: Splendor and Downfall of a Legend." (BearManor Media)
"She was frustrated and disappointed," he recalled.
Garland shared a similar sentiment.
"That beautiful girl was frightened of aloneness – the same thing I'd been afraid of," Garland reflected. "Like me, she was just trying to do her job – garnish some delightful whipped cream onto some people's lives, but Marilyn and I never got a chance to talk. I had to leave for England and I never saw that sweet, dear girl again. I wish I had been able to talk to her the night she died."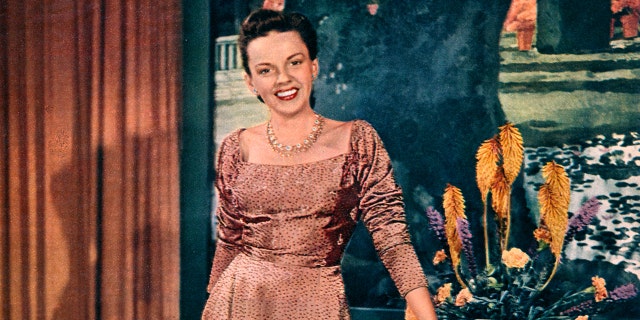 Judy Garland, seen here in the '40s, passed away in 1969 at age 47. (From the collection of Kim Palmerston Lundgreen)
"I don't think Marilyn really meant to harm herself," Garland continued. "It was partly because she had too many pills available, then was deserted by her friends. You shouldn't be told you're completely irresponsible and be left alone with too much medication. It's too easy to forget."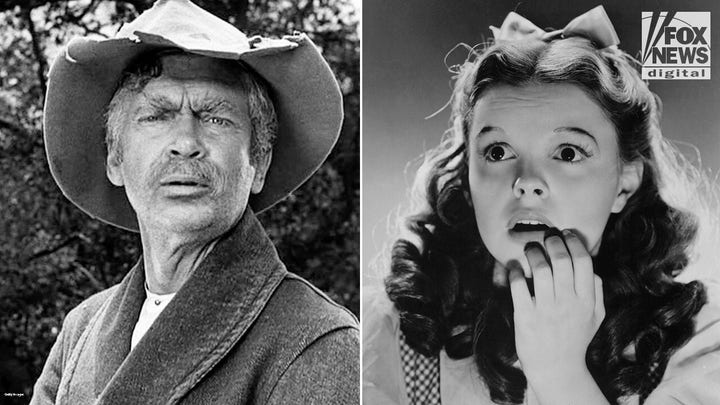 Video
But Garland had her own demons to battle. Years of addiction to prescription pills and heavy alcohol abuse ravaged her body and celebrated voice. As a child, she was put on extreme diets to please studio executives who would heavily scrutinize her weight. She worked excruciatingly long hours on set, using stimulants, or "pep pills," to keep her performing when needed. A domineering stage mother ensured those pills were taken. As an adult, Garland was unlucky in love, as she, like Monroe, sought a father figure who would take care of her.
Judy Garland as a child star, circa 1931. (From the collection of Lawrence Schulman)
Garland's Los Angeles Times obituary noted that she "had suffered from hepatitis, exhaustion, kidney ailments, nervous breakdowns, near-fatal drug reactions, overweight, underweight and injuries suffered in falls."
'BEVERLY HILLBILLIES' STAR BUDDY EBSEN LOST 'THE WIZARD OF OZ' ROLE FOR THIS HORRIFYING REASON, DAUGHTER SAYS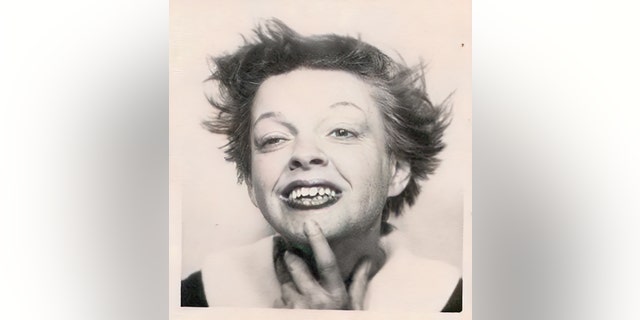 Judy Garland in 1968, a year before her death. (From the collection of Raphael Geroni)
Despite leading a decades-long career as a child star, Garland was plagued with financial mismanagement and embezzlement. According to reports, the mother of three owed hundreds of thousands of dollars in back taxes to the IRS. Leading up to her death, she performed sold-out shows, but a majority of her earnings were reportedly seized for back taxes.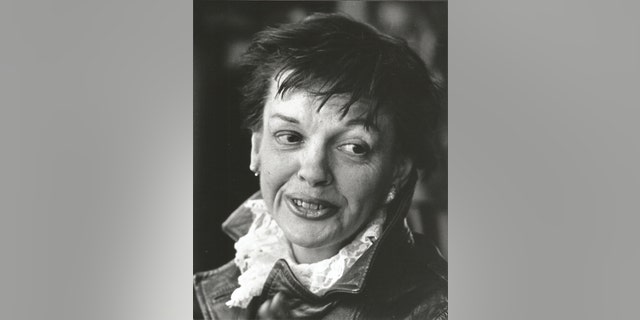 Judy Garland at a Copenhagen airport press reception on March 18, 1969. (From the collection of Kim Palmerston Lundgreen)
"It's very hard for people to get a grasp that Judy Garland, toward the end of her life, was homeless," Schulman explained. "She was living in hotels, with friends going from place to place, and didn't have $5 in her pocketbook. So, there is tragedy there. She was around in the 1930s. She was doing films, records and radio – all that stuff – … and she had nothing. What she did have is an addiction to uppers and downers."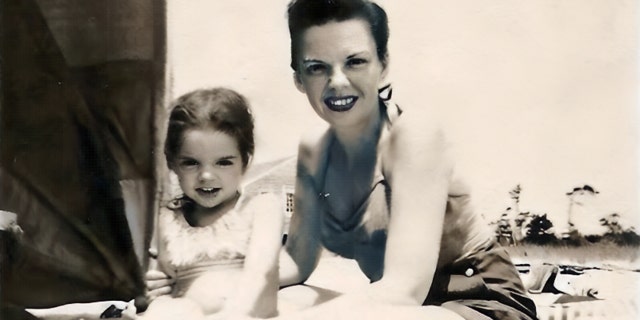 Judy Garland with a young Liza Minnelli, circa 1949. (Gerald Waters)
"… She had a house in Los Angeles until 1967, and she couldn't pay her mortgage," Schulman continued. "She couldn't pay her taxes. So she had to sell her house to pay her taxes. And from that period on in 1967, she was wandering. She was nowhere. She was sleeping on floors and sleeping… at friends' places."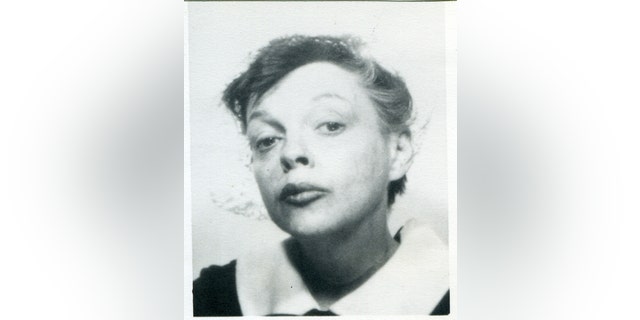 Despite leading a decades-long career in Hollywood, Judy Garland found herself homeless and battling a crippling addiction. (From the collection Raphael Geroni)
While Garland has long been depicted as a "walking casualty," Schulman said her life wasn't all tragic. He described how in the months leading up to her death, Garland was also hopeful about what the future held for her.
"When she died, she was living in London," Schulman explained. "… She had rented a small cottage…. It was very small, not a luxurious place at all. But she was comfortable. She didn't have a lot of money, but she was recently married to her fifth husband, a guy named Mickey Deans. In terms of the very end of her life, she was stable, happy, getting by. She was in a better place. She seemed to be happily married. She was working. She was still a great star and very well-known… I'm not saying there is no tragedy there, but at the very end, I think she found a certain sense of peace."
'50S STAR ANGIE DICKINSON ON FRANK SINATRA AND WHY SHE NEVER MARRIED 'LOVE OF MY LIFE'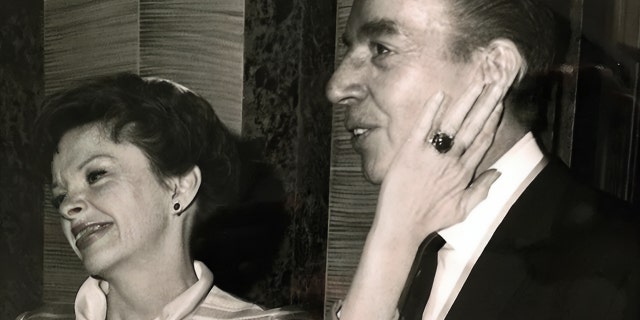 Judy Garland and Vincente Minnelli share a tender moment together at Liza Minnelli and Peter Allen's wedding, circa 1967. (KimPalmerstonLundgreen)
"She wasn't a tragic person," Schulman continued. "She was a very happy person. If you see photos of her [from] the end of her life, despite that she was in a terrible financial condition, despite that she was in poor health, she was very happy… In Bertrand's biography, it too shows a side of her which was very joyous… very happy and very pleasant to the very end."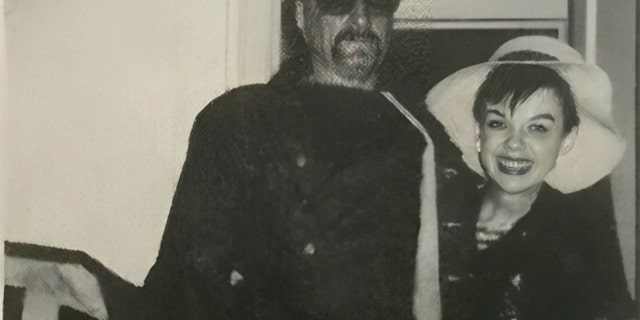 The last known photo of Judy Garland taken around June 15, 1969, during her stay in New York from May 21 to June 17. She died on June 22, 1969. (From the collection of Lawrence Schulman)
Schulman pointed out a photograph taken of Garland a few days before her death, which is in the book.
"She died in London, but she was in New York a few days before," he explained. "And she's all smiles. Her smile is a mile wide. And I wanted that photo to be there to show people that she wasn't such a tragic figure as they imagined."
According to Schulman, Garland did make efforts to get clean from drugs. However, her "addictive personality" got in her way.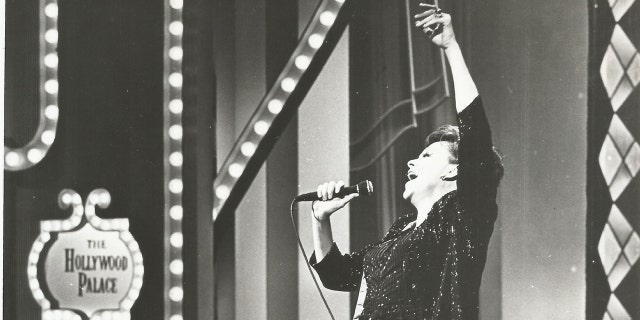 Judy Garland faced devastating obstacles, but her life wasn't all a tragedy, Lawrence Schulman stressed. (From the collection of Lawrence Schulman)
"She never went to a Betty Ford clinic because there were no Betty Ford clinics," said Schulman. "But there were periods where she was relatively clean. When you see her in videos nowadays or on recordings, she's in good shape. There's no slurring of her words. She's not acting strange. She tried several times to reduce her intake of these pills… But in the end, it was a lifelong battle. She was seriously medicated, and that's what killed her. She struggled to get off the stuff all her life. She never succeeded."
Today, Schulman hopes Garland will be remembered as a complex human being, one who was hopeful she would reach the end of the rainbow during hardships.
"In the worst of situations, she smiled," said Schulman. "She always had hope despite everything."