Two Louisiana men were arrested by Texas Department of Public Safety troopers for smuggling illegal immigrants into the Lone Star State, according to a report released Sunday night.
The agency said a DPS trooper attempted to pull over a gray Toyota for a traffic violation Friday at around 9 a.m. on U.S. 90 in Kinney County, Texas. A vehicle pursuit began after the driver refused to pull over.
During the chase, the car was driven through a gate, which caused it to stall, and resulted in the driver and a passenger attempting to flee the scene on foot before they were quickly apprehended.
While searching the vehicle, troopers discovered six illegal immigrants, including two inside the trunk, from Guatemala, Honduras and Ecuador.
HOUSE REPUBLICANS WANT ANSWERS FROM MAYORKAS ON 'ABUSE OF PAROLE' AT THE BORDER AFTER FIERY HEARINGS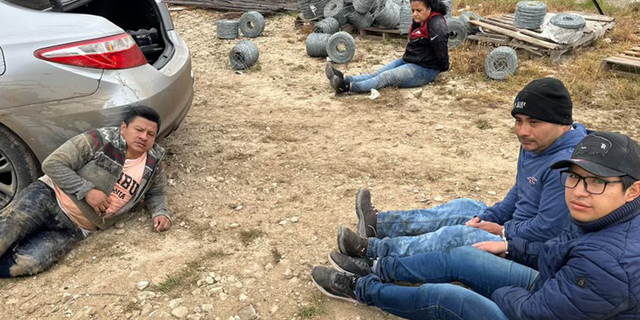 Troopers searched the vehicle and discovered six illegal immigrants, including two inside the trunk, from Guatemala, Honduras and Ecuador.  (Texas DPS)
Two handguns were also found inside the vehicle during the search. The agency said the guns were handed over to the Bureau of Alcohol, Tobacco, Firearms and Explosives for trace and National Integrated Ballistic Information Network analysis.
The DPS identified the driver as 26-year-old Donald Ray Graves and the passenger as Najoua Jabarie Harris, 25. Both men are from Louisiana.
The agency added that the U.S. Attorney's Office accepted federal alien smuggling charges on Graves and Harris, and they were turned over to federal custody for prosecution.
MAYORKAS AGAIN REFUSES TO CALL BORDER SURGE A 'CRISIS,' SAYS IT WOULD INDICATE 'WITHDRAWAL FROM OUR MISSION'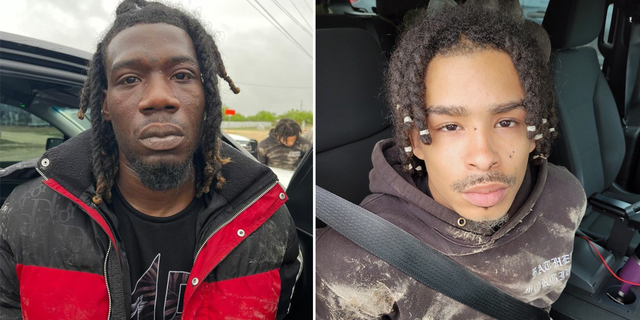 Donald Ray Graves and Najoua Jabarie Harris were arrested for human smuggling. (Texas DPS)
CLICK HERE TO GET THE FOX NEWS APP
According to a report from WAFB Baton Rouge, Graves is a confirmed Bloods street gang member. He is wanted by the Baton Rouge Police Department for two counts of murder and two counts of attempted murder in connection to a gang-related shooting in February 2022.
Two people were killed and two others were wounded during the "highly-planned" and "targeted" attack, Baton Rouge Police Sgt. L'Jean McKneely said at the time.