A juror called to deliberate in Lori Vallow's murder trial last month says the "cult mom" had "no idea" she was destroying "so much around her" in jailhouse calls with family that were played aloud in an Idaho courtroom.
Juror No. 17, identified only as Tiffany, told FOX 10 Phoenix Vallow's jailhouse phone calls with her son, Colby Ryan, and her sister, Summer Shiflet, stood out to her as particularly damning.
"Probably the more emotional testimonies that stood out to me was her son Colby and her sister. Just listening to them talking to her in jail and how emotional they were, and I can feel the impact this has had on their [lives]," the juror told FOX 10.
"She's destroyed so much around her and just destroyed her relationships with her family, and there's no hint she realized that on the phone."
In the recording played aloud in court April 26, a sobbing Shiflet questioned her sister's denial of her alleged involvement in J.J. and Tylee's murders during the phone call.
LISTEN: LORI VALLOW SPEAKS WITH SISTER SUMMER SHIFLET AFTER VALLOW'S CHILDREN FOUND DEAD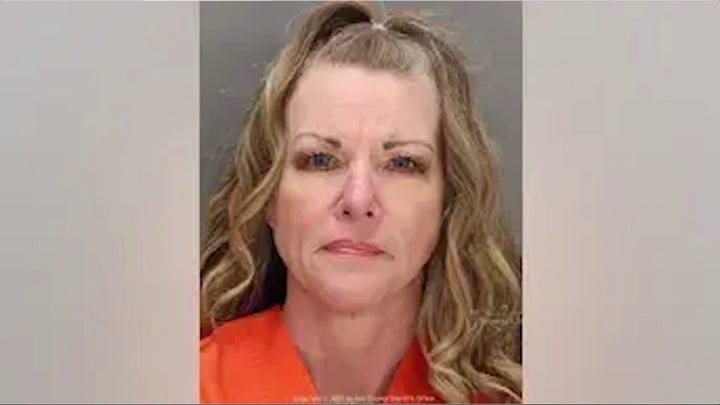 Video
"Lori, if you let this happen to them and put them in the ground like a piece of trash, I don't know you," Shiflet said in the call obtained by FOX 10 Salt Lake City. She made the call in the summer of 2020 after Idaho investigators found J.J. and Tylee's remains on the property of Lori Vallow's husband, Chad Daybell, that June. Shiflet added that she could have "taken" the children into her care instead.
Tiffany said she looked "directly at" Lori in court when prosecutors displayed photos from their beach wedding.
LORI VALLOW CASE: J.J. VALLOW'S GRANDMOTHER DOESN'T 'RECOGNIZE' SO-CALLED 'CULT MOM' SMILING OUTSIDE COURT
"I hope that she could look over at me and see my evil glare because … that truly showed what a monster this woman is," the juror told FOX 10.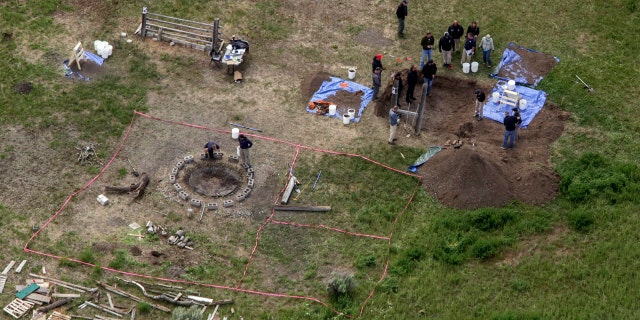 In this aerial photo, investigators search for human remains at Chad Daybell's property in Salem, Idaho, June 9, 2020. (John Roark/The Idaho Post-Register )
The juror also noted how Vallow's defense team attempted to push blame on Daybell in its closing statements, saying Vallow "spent her whole life protecting her children."
HAWAII POLICE SERVE SUBPOENA TO BIKINI-CLAD LORI VALLOW RELAXING POOLSIDE: VIDEO
"Lori wants to tell you how much she loves Jesus. … But is she a leader or follower? She's not leading anyone. She's a follower of Chad," defense attorney Jim Archibald said in his closing statements. "She thinks Chad is a follower of Jesus. But he's not. He's a follower of the storm."
They referred to each other as Biblical figures named James and Elena and discussed their beliefs that people can have light or dark spirits — some so dark that they could be considered zombies, prosecutors said, according to Lum.