With the news "The Big Bang Theory" is getting a spinoff on Max, everyone wants to know if the original cast will be involved.
That includes "Jeopardy!" host Mayim Bialik, who's waiting to see what happens like the rest of us.
"If I am, I don't know it," she told E! News. "I got the news like everybody else. We're all still pretty close, so there was a lot of texting going on. And I asked my agent. He was like, 'I don't know.' I guess no one knows at this point, but I can't wait to find out."
Bialik said she's open to making a guest appearance.
KALEY CUOCO TEASES 'BIG BANG THEORY' REUNION, NOTES THE SHOW HASN'T BEEN OFF THE AIR THAT LONG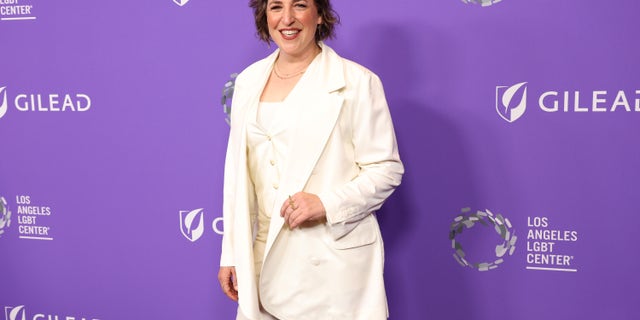 Mayim Bialik said she "got the news like everybody else" about the "Big Bang Theory" spinoff. (Monica Schipper)
"I'll do anything related to anything like that," she said. "But yeah, we really have no idea. So I'm in the same boat as everyone else."
"The Big Bang Theory" creator Chuck Lorre announced the spinoff for Max (formerly HBO Max) earlier this month during Warner Bros. Discovery's press day. The show is still in early development with no confirmed details available yet.
"I mean, honestly, I've been thinking about it," Bialik told E!. "My kids are like, 'Well, Mama, you have to know,' and I said I really don't. I loved all of our characters. And we've had so many incredible guest characters. So I was like, it could be anything. It could literally be anything."
The sitcom ran on CBS 12 seasons, from 2007 to 2019, bringing in millions of viewers over the years and earning a total of 55 nominations and ten Emmys for the show.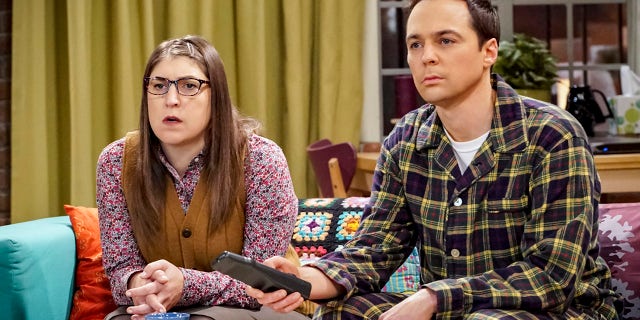 Mayim Bialik was introduced in season 3 to the "Big Bang Theory" fan base as Amy Farrah Fowler, a romantic interest for Jim Parsons' Sheldon Cooper. (Bill Inoshita/CBS)
Bialik appeared in season 3 before joining the show full time in season 4 as Amy Farrah Fowler, Sheldon Cooper's (Jim Parsons) love interest and eventual wife on the series, earning four Emmy nominations for outstanding supporting actress in a comedy series.
CLICK HERE TO SIGN UP FOR THE ENTERTAINMENT NEWSLETTER
Bialik is one of two rotating hosts on "Jeopardy" with Ken Jennings.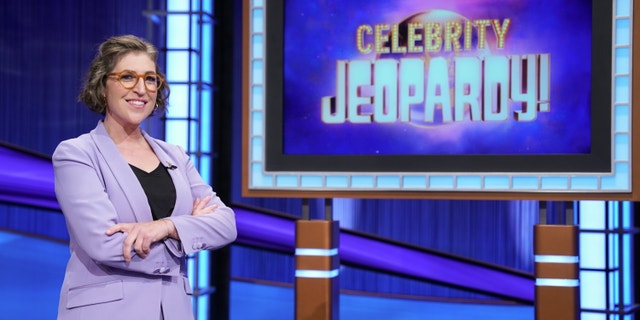 Mayim Bialik has been rotating hosting duties with Ken Jennings on "Jeopardy" since last year. (ABC/Tyler Golden ABC via Getty Images)
During the interview, "Blossom," the series that made Bialik a star, was brought up because there have been talks of a reboot in the works.
"We're thinking about coming back," Bialik told the outlet. "There's a lot of things that have to happen. … But Don Reo, our creator, and I have finally been able to find a breath and an opening in my life and schedule where we're ready to talk about it actively.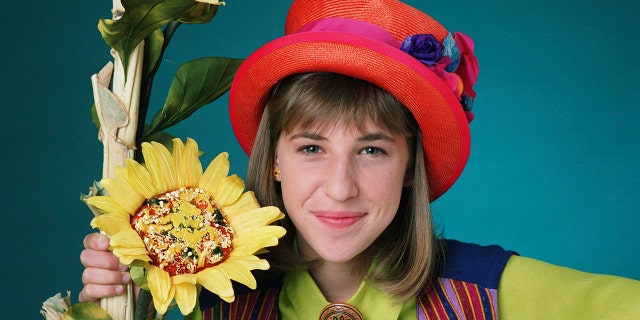 Mayim Bialik starred as the title character "Blossom" in the early '90s. (Alice S. Hall/NBCU Photo Bank/NBCUniversal via Getty Images via Getty Images)
CLICK HERE TO GET THE FOX NEWS APP
"We were on from '90 to '94, so we were right in that pocket, and I'm just excited to think about putting our own spin on what it would be like to see where these characters are."