While many "Jeopardy!" fans often get upset over things that happen during the show, several are now speaking out about a practice that happens behind the scenes.
When a contestant appears on the show, they have to pay for their own airfare and hotel. While this has been the policy for several years, many people are just finding out about it after recent champion Ben Goldstein spoke out about the issues with this practice.
"Interesting discussion of the 'Why doesn't #Jeopardy pay airfare and accommodations' question here," he wrote on Twitter, sharing a recent story from a fan site for the show about this topic.
"Personally, I think covering travel/lodging would make the show more accessible to a wider range of contestants. Not everyone can afford a trip to LA with no guarantee of payback."
She added that the only time the show will pay travel expenses is during the "Jeopardy!" tournaments.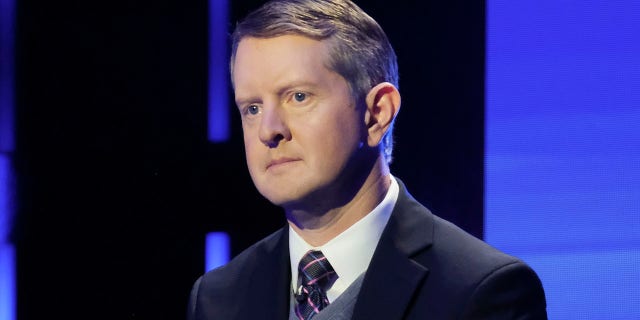 Ken Jennings is one of the hosts of "Jeopardy!", replacing beloved longtime host Alex Trebek. (Ron Batzdorff/ABC)
While this information has been available for a while, many current fans of the show were not aware until Goldstein brought attention to it.
FINAL 'JEOPARDY!' CLUE RIPPED BY FANS AS POORLY WORDED
Contestants who do not win their show are reportedly given consolation prizes, with the second place winner receiving $3,000 and the third place winner $1,000.
CLICK HERE TO SIGN UP FOR THE ENTERTAINMENT NEWSLETTER
However, as one fan pointed out, "I remember thinking 'at least the $1,000 third prize would pay for the trip,', but that's probably not true anymore."