Jennifer Garner would have wanted to be a minister if she hadn't created a successful acting career.
In fact, the 51-year-old actress's mom is still convinced that one day it will happen.
"I would have really liked being a minister," the "13 Going on 30" actress told Allure magazine. "My mom thinks I still will be. I grew up in such a lovely church in the United Methodist Church, and the minister was like the den parent."
She continued: "What I like about the study of religion, it reminds me of the study of theater — it's really a liberal arts education. You have to understand history, geography, literature. It's art, it's everything. I don't know anything about Hinduism, Islam, so many other religions, and I wish I did. That feels like a sign of respect."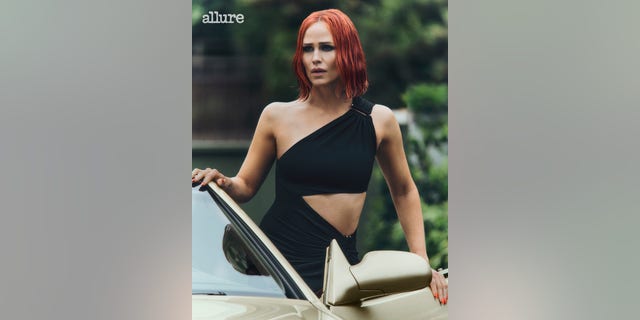 Jennifer Garner would have liked to be a minister if her acting career hadn't worked out. (Tom Schirmacher via Allure)
JENNIFER GARNER KEEPS HER KIDS OFF SOCIAL MEDIA: 'FIND SCIENTIFIC EVIDENCE' IT'S GOOD FOR TEENS
Garner goes to church with her three kids — Violet Anne, 17; Seraphina Rose, 13; and Samuel, 10 — whom she shares with her ex Ben Affleck. The former couple's eldest daughter even teaches Sunday school.
"I think the more you engage, the more you learn about different ways that people believe and worship, the more you can sit next to anyone and be a neighbor," Garner told the magazine. "There's such value in that to me. I don't know that I will ever be someone who is writing a sermon Sunday morning, but I like the idea of it. I like the idea of going back to divinity school."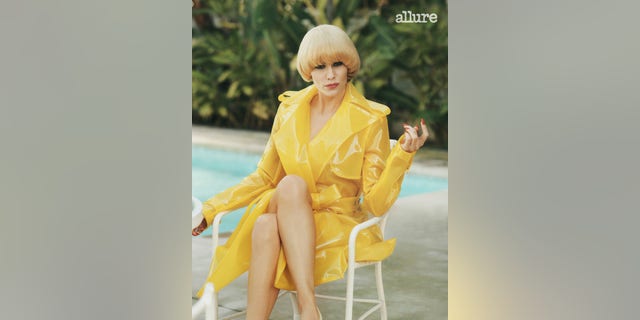 Jennifer Garner gained fame after starring on TV's "Alias." (Tom Schirmacher via Allure)
Garner gained fame in 2001 after appearing in the first season of "Alias." Her fame continued with roles in films such as "Juno" and "Daredevil."
Despite her success, the actress hasn't always loved being in the spotlight. She spoke candidly about the paparazzi following her around after the birth of her first child, Violet.
"There were two decades where it was really hard to hold a conversation. Not in a woe-is-me, poor celebrity way. I was on baby watch every single day," Garner explained. "The day after I had a baby, the paparazzi were watching again. They kind of rush you through your life because they're just trying to get to the next stage of something they can sell."
Garner also revealed that she doesn't often read about herself in the media.
"I learned a while ago that I'm way too sensitive to what is written about me, my family," she told the outlet. "The only things I have on my phone are The New York Times, Washington Post, Wall Street Journal. I can't even have CNN."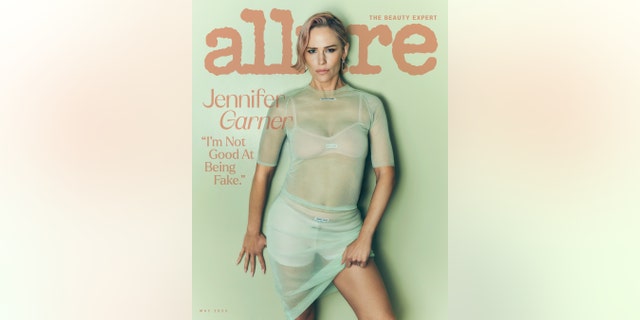 Jennifer Garner opened up about her life in the spotlight in an interview with Allure. (Tom Schirmacher via Allure)
CLICK HERE TO SIGN UP FOR THE ENTERTAINMENT NEWSLETTER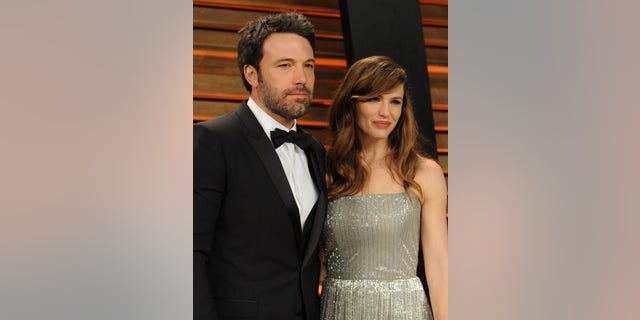 Ben Affleck and Jennifer Garner share three kids together. (Jon Kopaloff)
Despite the constant paparazzi "baby watch," Garner did welcome two more children with Affleck before the couple split in 2018. The couple has largely kept their kids out of the spotlight.
Garner admits she was a "nightmare" as a first-time mother.
"Your kids will really figure out who they are and what they are when they're older, and most likely they will hew toward lovely. I have a lot of faith in my kids," she explained. "I don't love every behavior all the time, always. It's gnarly growing up. We didn't have the eyes on us that our kids have. I was such a first-time mom. My eldest daughter didn't have a shot. She couldn't have a free thought — I was all over her. I was a nightmare for everyone around me."
BEN AFFLECK'S KIDS SEE HIS LOVE FOR DUNKIN' AS 'ECCENTRIC HABIT'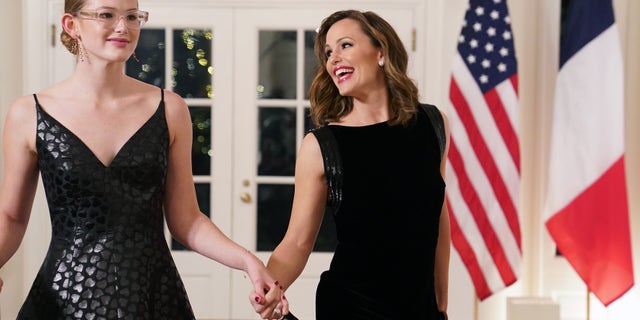 Jennifer Garner and her daughter Violet attend an event at the White House. (Nathan Howard)
The actress has worked to keep her kids off social media as they go through their teenage years.
"I just said to my kids, 'Tell me — show me the articles that prove that social media is good for teenagers, and then we'll have the conversation," Garner previously said during an interview on "Today."
"But find scientific evidence that matches what I have that says that it's not good for teenagers, and then we'll chat."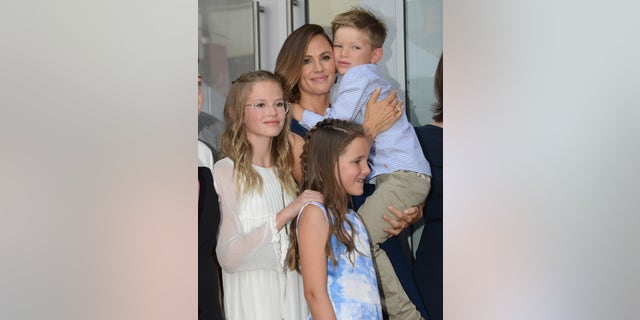 Jennifer Garner poses with children Violet Anne, Samuel and Seraphina Rose during the ceremony honoring the actress with a star on the Hollywood Walk of Fame on Aug. 20, 2018. (Albert L. Ortega/Getty Images)