Jane Seymour is taking the plunge.
The former Bond girl took to Instagram on Sunday and shared a photo of herself soaking up the sun while on vacation in Costa Rica. The British actress posed in a pastel brown plunging one-piece swimsuit featuring a crisscross pattern that went down her chest.
The former "Dr. Quinn, Medicine Woman" star completed the look with a straw hat, black shades and a megawatt smile.
"The warmth of summer's arrival is like a gentle breeze whispering hope into our souls, reminding us that amidst life's uncertainties, there's always room for joy," the 72-year-old captioned the snap.
Seymour rose to fame when she played Solitaire in the 1973 film "Live and Let Die" opposite Roger Moore as James Bond. She is currently starring in the Irish murder mystery series "Harry Wild."
JANE SEYMOUR, 72, SHOWS OFF ENVIABLE BODY IN SKINTIGHT DRESS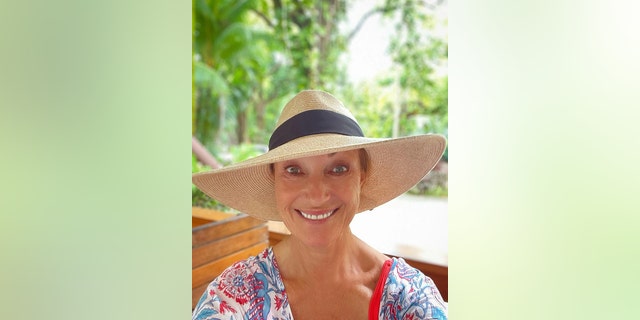 Jane Seymour beamed in a makeup-free selfie. (Instagram.com/JaneSeymour)
Back in 2020, Seymour told Fox News Digital she doesn't believe in following "some crazy diet" to stay in shape. For her, it's all about eating "sensibly."
"I try to get my heartbeat up with fast walking at least three times a week," she shared. "I also work out with a trainer, and I'll do about 20 minutes on a stationary bicycle, the spin bicycle, but not spinning like crazy. I do my own form of it, usually with weights, as well. So I try to do the upper body at the same time as the lower body. And then I do Pilates and Gyrotonics, which I swear by.
"So, things that are really good for my particular body, like the bridge and plank, I can do anywhere in any hotel room or anywhere at any time. I don't need to go to the gym… And having been a dancer, you have an understanding of form. So when you work out, I think you are very careful about having good form. Whereas some people just throw themselves in the gym. If you don't have proper form, you can injure yourself."
CLICK HERE TO SIGN UP FOR THE ENTERTAINMENT NEWSLETTER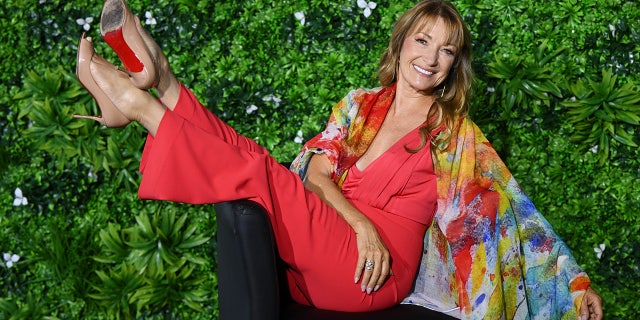 Jane Seymour grows her own fruits and veggies. ( Stephane Cardinale – Corbis/Corbis via Getty Images)
JANE SEYMOUR, 72, REVEALS HER FAVORITE TRICK TO LOOK YOUNGER: 'THEY LAUGH AT ME'
"I obviously get the pros from time to time. But I've learned so much from the pros that I actually enjoy doing my own. Because I'm a painter, I love playing with colors. You should always know your own face. That will help you determine what truly brings out the best in you, what complements your features best."