FIRST ON FOX: All-American athlete Katelyn Pavey's inspirational life story is the subject of the new movie, "I Can."
The trailer for the film shows the Pavey family as Katelyn, who was born with a condition that caused her left arm to stop growing around her elbow, breaks barriers. She becomes the first All-American athlete from Lanesville, Indiana, to receive a scholarship to play college softball.
"'I Can' speaks to everyone's challenges and deals directly with a dad's feelings of guilt and shame and his distance from God over his daughter's disability," Kappa Studios President Paul Long said. "With all the confusion, fear and hopelessness in the world today, we believe that God has given us this platform to lift the culture with messages of hope."
"I Can" will cover every aspect of Pavey's life, including her birth being the product of an affair and how she found solace in softball.
TEXAS SOFTBALL PITCHER 'DOING WELL' AFTER BALL HITS HER IN FACE: REPORTS
The trailer shows Pavey's skill with the sport referred to as "an incredible gift from God."
Pavey told News and Tribune in March 2023 she considered the film "more of a redemption story … on how I was conceived and … it centered through my life growing up in sport."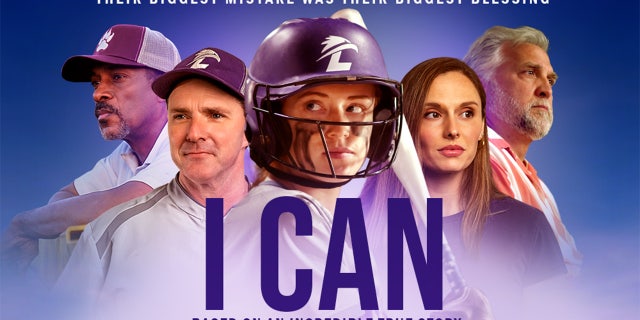 Pavey hopes "I Can" will help people through their individual faith journeys. (Kappa Studios)
She plays softball at Kentucky Christian University in Grayson, Kentucky. This will the senior's final year on the team.
One of the biggest challenges the filmmakers faced was casting the right people to portray Katelyn and the rest of the Pavey family. Long explained the real-life Katelyn would be acting as a body double in some scenes. So, the actress who played her had to look "enough like Katelyn that the real-life Katelyn could be the body double." They eventually chose Danner Brown for the part.
"She has the same color hair. They're virtually the same height," director Tyler Sansom said. "They just look very similar, just not in the face. We had to do some movie magic on that one."
 
 

 
 
View this post on Instagram
 

 
 
 

 
 

 
 
 

 
 

Brown also had her arm tied behind her back and wore a prosthetic when filming.
Much of Pavey's journey in reaching success in her sport is based in the strong Christian values she and her family have. Those values are heavily featured throughout the movie, including her parents' struggle to accept her condition, believing it was their punishment.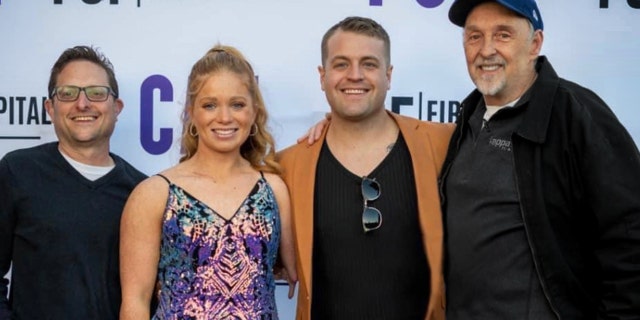 The film follows Katelyn Pavey's life and her journey with her faith as she rose to success as an athlete. (Kappa Studios)
"We're hoping that this film can reach others, enrich people's lives and inspire as many people as we can and help them through their faith journey," Pavey said.
 
 

 
 
View this post on Instagram
 

 
 
 

 
 

 
 
 

 
 

For the past 30 years, Kappa Studios has described itself as one of Hollywood's leading post-production facilities. According to the company's website, Long became dissatisfied with the content of the projects the studio was taking on and began to turn more and more projects down.
CLICK HERE TO SIGN UP FOR THE ENTERTAINMENT NEWSLETTER
Due to his desire to put out more projects that align with his Christian faith, Long shifted gears and committed to only work on projects centered around faith and family values.
The studio also extended its services with a revenue-sharing film and television distribution service, which promotes a stronger relationship with filmmakers.
"Through our newly formed Kappa Distribution, filmmakers begin to receive revenue from the moment the first returns come in as opposed to waiting until after the later investors fully recoup," Brad Silverman, chief content officer of Kappa Studios, said in a statement.
"In addition to our revenue sharing from dollar one, we also open a joint savings account with the filmmaker, so they can see exactly how much money their project has earned for full transparency."
CLICK HERE TO GET THE FOX NEWS APP
"I Can," which will be distributed through the company's new model, premieres in theaters this summer.