A group of hikers in England got high on magic mushrooms during a mountain trek and had to be rescued after some of them fell ill over the weekend, officials said.
The hikers, identified as a group of young adult males, were walking along the Lake District National Park in the Stoneycroft, Newlands and Seathwaite area when passersby became concerned, the Keswick Mountain Rescue Team said.
Rescuers received multiple calls for help from those who passed the group. The agency said two of the males were feeling unwell, including the group's driver, after taking magic mushrooms.
Ingesting magic mushrooms, or Psilocybin, may cause nausea, vomiting, muscle weakness and lack of coordination, according to the U.S. Drug Enforcement Agency. Psychological effects may include hallucinations and an inability to discern fantasy from reality.
UTAH CLIMBER KILLED UNDER FALLING ICE COLUMN AFTER PUSHING FRIEND OUT OF WAY, SHERIFF SAYS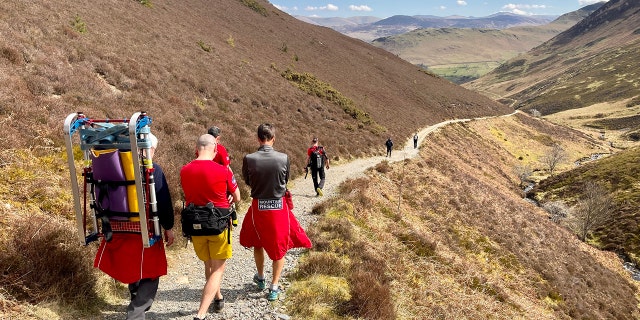 An 11-member team of rescuers was deployed to meet with the hikers after two members of the group fell ill from ingesting magic mushrooms, officials said. (Keswick Mountain Rescue Team)
An 11-member team was dispatched to go meet the hikers. The rescuers walked down the mountain with the group, which were given advice by the team medic.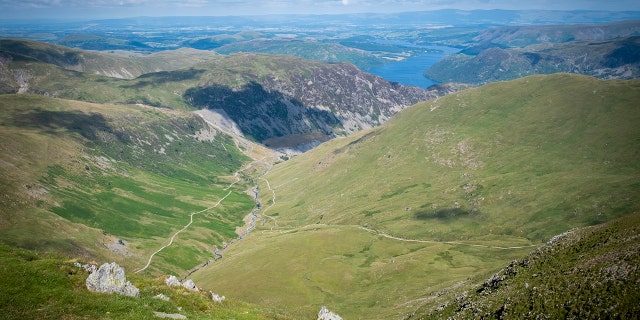 The mountain rescue team met the hikers on the trail and walked them down, the team said. (Andrew Aitchison/In pictures via Getty Images, File)
The entire rescue lasted about two hours, according to the team. It was the team's 24th rescue of the year.
ARIZONA WOMAN FOUND DEAD AFTER FALLING 20 FEET OFF A CLIFF
The Lake District is England's largest national park and a UNESCO World Heritage Site. It is located in northwest England near the market town of Keswick.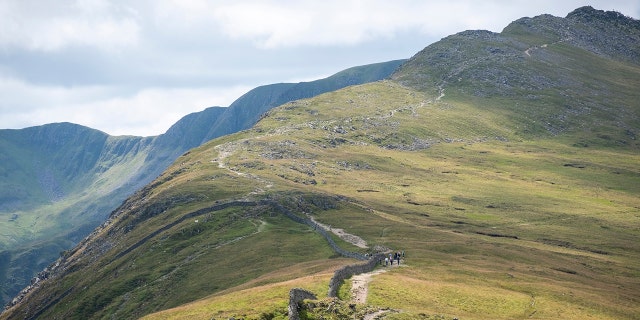 The entire operation lasted about two hours, according to the rescue team. (Andrew Aitchison / In pictures via Getty Images, File)
The park is known for its lakes, ancient Roman ruins and well-preserved stone circles dating back thousands of years.