Congress has just over 100 days to pass the 2023 Farm Bill — a massive legislative package renewing programs that farmers and families across the country rely on every day. But with all the noise and nonsense in Washington, one of our nation's most important bills has become an afterthought to too many beyond the walls of our agriculture committees.
In fact, rumors are already swirling around Congress that this critical bill could be punted to 2024, with temporary program extensions in a future budget deal. This would create incredible uncertainty for folks who need stability most — our country's hardworking farmers grappling with the unpredictability of weather and climate and families that are barely getting by with record-high food prices.
They deserve better.
US FARM AGENCY IMPLEMENTS STRICTER VERIFICATION FOR ANTIBIOTIC USE CLAIMS ON MEAT PRODUCTS
But what too many fail to realize is that our corn, soybean and pork production don't just maintain our food security and benefit us in international trade markets. They also serve as the catalyst for groundbreaking agricultural research and technological development and sustain good-paying jobs across the Midwest.
Champaign-Urbana, at the far eastern end of my district, is home to the University of Illinois, my alma mater and one of the top agricultural schools worldwide. Every day, students and researchers perform cutting-edge research to bring our food and fuel systems into the 21st century and connect growers and ranchers with the tools and technologies they need to thrive.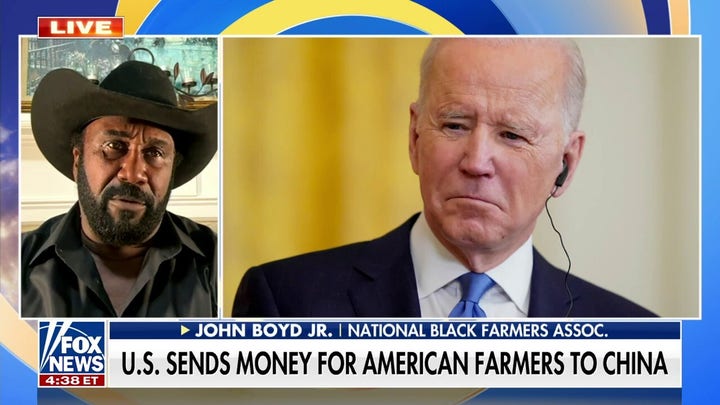 Video
Champaign is also home to Parkland College which houses the Midwest Center for Precision Agriculture where they're using technology to help improve sustainability.
Each of these assets are why I describe my district as our nation's Ag Tech Corridor — an invaluable hub for 21st century agricultural innovation. But their strides wouldn't be possible without the research investments we make every five years in the Farm Bill. And their ability to keep innovating will require us to tackle some of the generational challenges we're facing in rural America.
While the Farm Bill affects all of us at the grocery store and the gas pump, its policies most greatly impact the people and communities too often overlooked by leaders in Washington — the family farmers and rural communities who sustain the heartland. The people I'm honored to represent in Congress.  

CLICK HERE TO GET THE FOX NEWS APP

The rural communities I represent, just like our farmers and hungry families, can't afford to have their futures stuck in limbo because of partisan political games in Washington. That's why I'm launching "Farm Bill 101," an initiative to showcase just how important this bill is to the people I represent.

And it's why I'm urging all of my colleagues, Democrat and Republican, members of the House and Senate, to get serious about passing a bipartisan Farm Bill this year. One that ensures families can put food on the table, guarantees our farmers' safety nets, invests in research and development and provides desperately needed resources to our rural communities. Let's get the job done without delay.