WASHINGTON, D.C. – Americans in the nation's capital shared whether they thought their children's lives would be better than their own after recent polling revealed that many parents are pessimistic.
"I am very doubtful," Pete, from Ohio, told Fox News. He said an overconsumption of technology has been ruining the next generation.
"It's gonna be a rough next generation," Pete said.
WILL THE NEXT GENERATION BE BETTER OFF? SOME AMERICANS ARE DOUBTFUL. WATCH: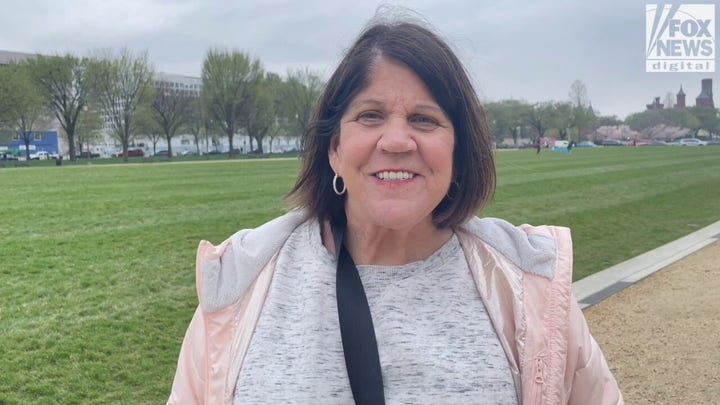 Video
WATCH MORE FOX NEWS DIGITAL ORIGINALS HERE
But Kathy, from Washington state, was hopeful.
"I think my kids' lives will be better off," Kathy said. "My husband and I have worked pretty hard so they would be."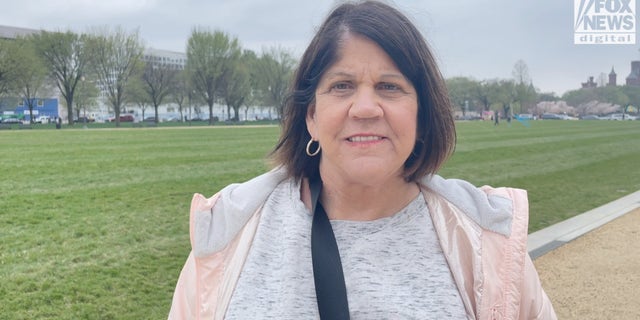 Kathy, from Washington, says she believes her children's lives will be better than her own.  (Megan Myers/Fox News Digital)
DROP IN PATRIOTISM, TOLERANCE IS US WAKE UP CALL AND A CHRISTMAS PRESENT TO THESE KEY PLAYERS
Parents have become doubtful their kids will be better off, according to a Wall Street Journal-NORC poll published Friday. The results showed that 78% of respondents — the highest share in over three decades — didn't feel confident their children's lives would be better off than their own.
"I can understand why people think that because of inflation and things are just getting tougher around the world," Tamara, of Connecticut, said. "But I think that if you teach your kids the right things … I think that they'll be great."
MOST AMERICANS DON'T BELIEVE THE US IS THE GREATEST COUNTRY IN THE WORLD, POLL FINDS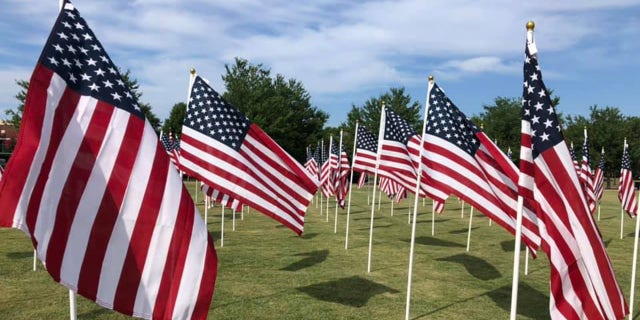 Core American values, including patriotism and faith, decrease in importance over the past 25 years, according to a March WSJ-NORC poll.  (Katie Muir Stankiewicz/Exchange Club of Mooresville and Lake Norman)
Traditional values once central to Americans' lives also receded in importance this year, the WSJ-NORC poll showed. Patriotism dropped 32 percentage points between 1998 and 2023 among respondents who considered the value very important, and those who said the same of religion decreased by 23 percentage points.
If the next generation doesn't live by these core values "we will be worse off," Sherry, from Alabama, said.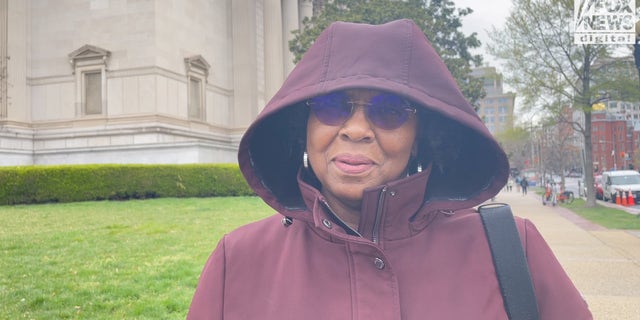 Michelle, of Virginia, says the United States has made progress in many areas over time, and she expects future generations will be better off.  (Megan Myers/Fox News Digital)
CLICK HERE TO GET THE FOX NEWS APP
Yet Michelle, from Virginia, told Fox News the United States has improved from previous generations, but the country still needs more progress.
"We're now accepting a lot of things that were not being accepted before," Michelle said. "So the next generation will probably be better off than the last."
To hear more from Americans about the next generation, click here.