Gavin Rossdale opened up about how he and ex-wife Gwen Stefani take different approaches to raising their three sons.
The 57-year-old musician and the 53-year-old singer, who were married from 2002 to 2016, share sons Kingston, 17, Zuma, 14, and Apollo, 9. During an appearance on Thursday's episode of the "Not So Hollywood" podcast, Rossdale was asked about how he makes co-parenting work with Stefani.
"I think you can go one or two ways," the Bush frontman said. "You can either do everything together and really co-parent and see how that goes, or you just parent. And I think we just parent.
"We're very different people," he added. "I don't think there's much similarity in the way we bring them up, but I think that gives them an incredible perspective to then choose which of which pieces of those two lives they'd like to inherit and move on with and which part of themselves comes out of the whole process.
"So, when I have them, doing my thing, my way of things, and then the other way, the other way," Rossdale said.
"I think that they are now at the age where they're starting to appreciate which elements of which house they might take on into adulthood," he elaborated. "And maybe none of it, you know, maybe they sort of like become something different.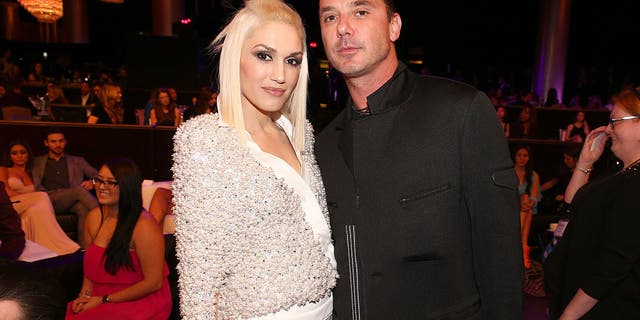 The Bush frontman noted he and Stefani are "very different people" with "some particularly opposing views." (Chris Polk/PMA2014/Getty Images for dcp)
"Whether you co-parent or parent — and I definitely parent — it's just about I know that wherever they are, either house, they're loved and supported."
During his appearance on the "Not So Hollywood" podcast, Rossdale talked about the "amazing" experience of watching his sons grow up.
"Every week is a new development," he said. "Every week is a new thing. And so it's magical for them.
"I feel good. The main thing is I'm really connected to them. That's all I care about. Super connected to them and to talk to them all the time, and I'm with them. And so that's, I think, really essential. It'd be so sad to be any other way."
CLICK HERE TO SIGN UP FOR OUR ENTERTAINMENT NEWSLETTER
"He's very, very good," Rossdale added. "He has this innate ear for melody, which is beautiful."
The Grammy Award nominee said that Apollo is a "star quarterback" on his school's football team. Rossdale explained that he planned his upcoming tour dates around Apollo's football schedule so he could attend all of his games.
At the beginning of the episode, Rossdale said he had just left Zuma's eighth-grade graduation.
 
 

 
 
View this post on Instagram
 

 
 
 

 
 

 
 
 

 
 

Rossdale also revealed he is single after going through a painful breakup with an unnamed woman.
"I did have a great time with a great person who left me in a spectacular way," he said. "That was unfortunate. But then it really fed into my music, so I have a very twisted approach to life where I can just monetize my pain."
CLICK HERE TO GET THE FOX NEWS APP