The Ford F-150 Lightning order books have reopened after production was suspended for several weeks due to an issue with the electric pickup's battery pack.
On Feb. 4, A truck caught fire in a holding lot outside the Dearborn, Michigan, factory that builds them, and the plan was idled as the issue was addressed.
It was traced back to a manufacturing defect in its battery pack which has since been resolved, but resulted in the recall of 18 vehicles that had made it into customer hands.
Prices for the truck have also been increased, with the base Pro model now listed at $61,869, including shipping.
FORD LAUNCHING 'MILLENIUM FALCON' OF PICKUP TRUCKS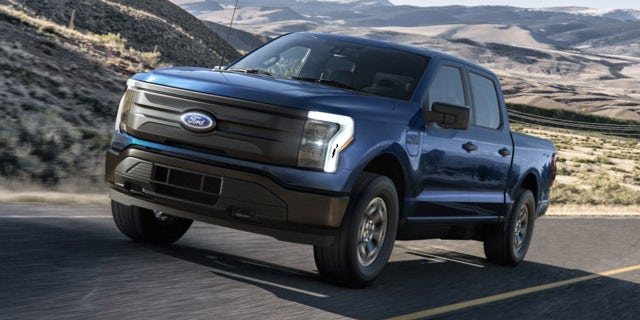 The Ford F-150 Lightning Pro is a work-oriented model. (Ford)
That is up from $57,869 in December, and $41,699 when it first went on sale early last year.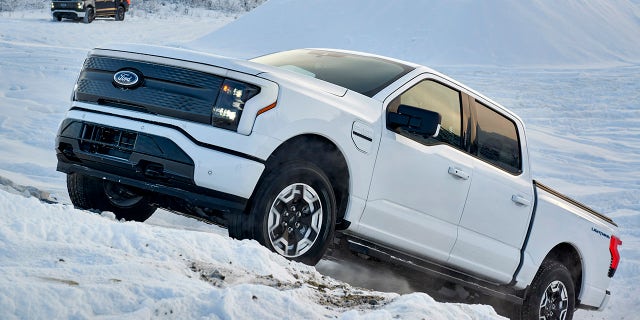 The F-150 Lighting is offered in four trims. (Ford)
Ford told Automotive News that the adjustments are due to "current material costs, market factors and supply chain constraints."
CLICK HERE TO SIGN UP FOR THE FOX NEWS AUTOS NEWSLETTER
The automaker also said that the Pro is currently sold out for retail orders and only available to fleets.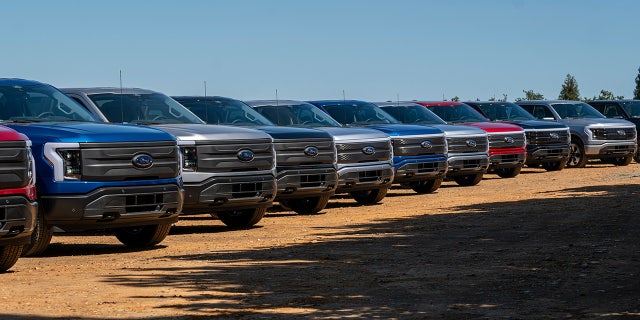 Ford has delivered 3,600 F-150 Lightnings so far this year. (David Paul Morris/Bloomberg via Getty Images)
The starting price for the XLT trim remains at $65,369, while the higher-tier Lariat's price has increased from $76,369 to $77,869, and the top of the line Platinum's from $98,769 to $99,969.
CLICK HERE TO GET THE FOX NEWS APP
Ford delivered 3,600 F-150 Lightnings in January and February as it continues to ramp up the production rate to a target of 3,000 per week by the end of 2023.