Emilio Estevez said his father Martin Sheen once advised him not to make the same "mistake" he did, urging him to use his birth name for auditions.
"I thought using the name Sheen would help [with auditions]," Estevez told Jenna Bush Hager and Hoda Kotb on the "Today" show Tuesday.
"At the time, my dad said, 'Don't make the mistake that I did. Don't change your name' because back in the day – 1958 — he changed his name from Ramón Estévez to Martin Sheen because, at the time, there was a lot of prejudice against people with the Hispanic name."
He said, in 1967, Sheen's father, Estevez's grandfather Francisco Estévez, went to see Sheen on Broadway in "The Subject Was Roses."
ANTHONY MICHAEL HALL TURNS 55: BRAT PACK MEMBERS THEN AND NOW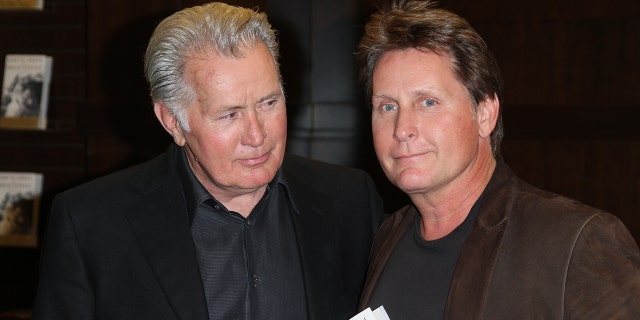 Emilio Estevez, right, said his dad Martin Sheen advised him as a young actor not to change his name because he regretted adopting a stage name.  (Paul Archuleta/FilmMagic)
"He stood outside of the theater and looked up at the marquee, and my dad saw him shake his head in disappointment, and so he never got over that," the Breakfast Club" actor said.
"And, so, I think when it was time for me to sort of start making those moves and start getting out and doing auditions, he said, 'Man, if I had one thing to do over, it was that I never would have changed my name.'"
Sheen, who only adopted a stage name and never changed his legally, spoke about his "regret" last year. Sheen's son Charlie Sheen also followed in his father's footsteps by adopting the name.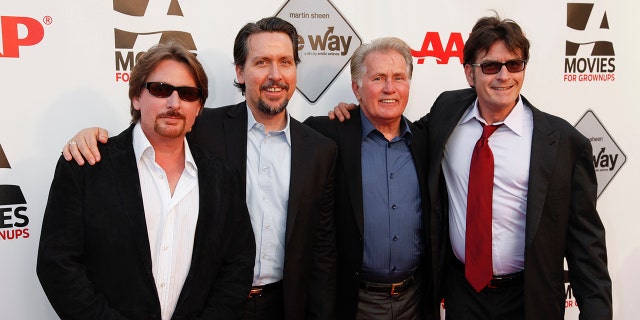 Emilio Estevez, left, with brothers Ramon Estevez and Charlie Sheen, right, and dad Martin Sheen.  (Imeh Akpanudosen/Getty Images)
"The only influence I had on Emilio was to keep his name," he told Closer Weekly. "When he started out, his agent was advising him to change his name to Sheen, and he wouldn't do it. And I thank God he didn't.
CLICK HERE TO SIGN UP FOR THE ENTERTAINMENT NEWSLETTER
"That's one of my regrets," he added of going by Martin Sheen. "I never changed my name officially. It's still Ramón Estévez on my birth certificate. It's on my marriage license, my passport, driver's license. Sometimes you get persuaded when you don't have enough insight or even enough courage to stand up for what you believe in, and you pay for it later. But, of course, I'm only speaking for myself."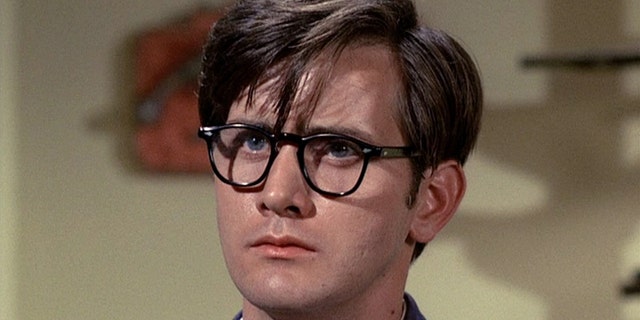 Martin Sheen's real name is Ramón Estévez. (CBS via Getty Images)
Emilio Estevez, who was promoting the re-release of his 2010 film "The Way," said his father was credited as an executive producer for the first time using his birth name, "Ramón Gerard Estévez," in the film.
CLICK HERE TO GET THE FOX NEWS APP
"I bet your grandfather somewhere is smiling," Hager suggested.