The super PAC supporting Florida Gov. Ron DeSantis for 2024 rolled out its first national ad Thursday.
Never Back Down, the super PAC supporting DeSantis' unannounced prospective candidacy for the White House in 2024, released its ad publicly. The super PAC is spending at least $1 million to place the ad, which will be broadcast nationally beginning Monday.
"When the world went mad, we stood as a refuge of sanity," the ad states. "Whether forged in our upbringing, built on the belief to compete and win, or cemented in service to country."
"Across the country men and women willing to fight. Standing up for our children, their education, and a better future," the ad says. "Pushing back against the woke left and unleashing a next generation economy."
DESANTIS 2024? FLORIDA GOVERNOR TO MAKE FIRST PUBLIC APPEARANCE IN SOUTH CAROLINA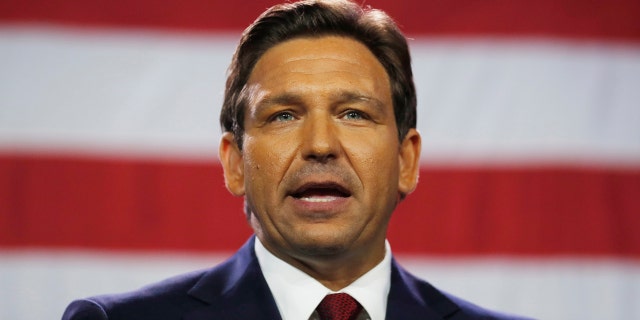 The super PAC supporting Florida Gov. Ron DeSantis will start airing ads in support of his possible White House bid on Monday. (Octavio Jones/Getty Images)
The ad features a clip of a DeSantis speech in which he says: "You're coming after the rights of parents; I'm standing in your way."
"Freedom is here to stay," DeSantis is heard saying in the ad.
"We believe freedom is worth fighting for," the ad says. "We never back down."
DeSantis has not announced a presidential run for 2024, but has been polled as a top pick among conservatives.
The ad comes after Never Back Down told Fox News Digital that it had hauled in $30 million in fundraising since the super PAC launched on March 9.
2024 FRICTION: FORMER TRUMP OFFICIALS JOIN PRO-DESANTIS GROUP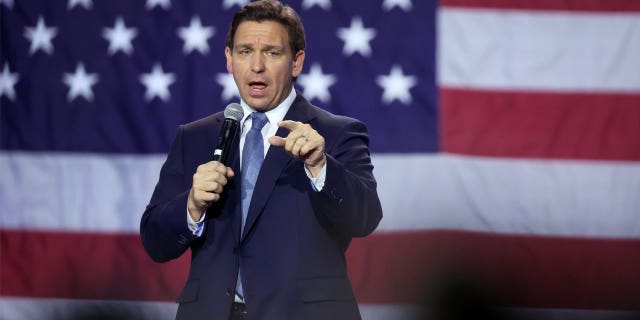 Florida Gov. Ron DeSantis speaks to Iowa voters on March 10, 2023, in Des Moines.  (Scott Olson/Getty Images)
A super PAC official, who asked to remain anonymous to discuss the super PACs internal operations, said all the money was raised rather than transferred from other committees, and said half of the contributions came from donors outside of Florida.
Multiple sources say the super PAC has the tacit blessing of DeSantis, who is currently sitting on the 2024 sidelines but is expected to launch a presidential campaign later this year, following the end of the Florida legislative session in May.
In an interview that ran recently on Fox Nation, the Florida governor said "stay tuned" when asked about his political future.
DeSantis is expected to hold a speaking event in South Carolina next week, making his first public appearance in the state that is key in the presidential primary cycle.
PRO-DESANTIS SUPER PAC TOUTS $30 MILLION FUNDRAISING HAUL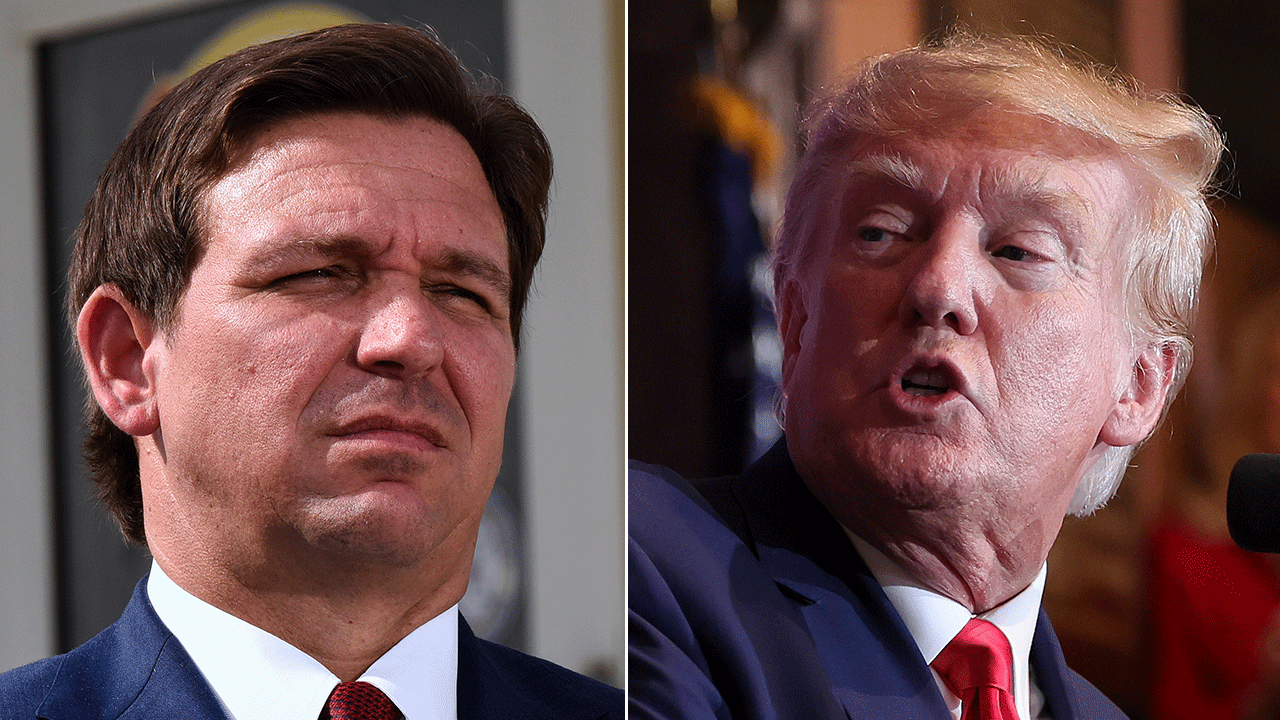 Florida Gov. Ron DeSantis would face former President Donald Trump if he decides to jump into the 2024 race. (Paul Hennessy/SOPA Images/LightRocket via Getty Images | Win McNamee/Getty Images)
South Carolina is the third state to hold a primary or caucus contest after only the Iowa caucus and the New Hampshire primary. It also includes a more diverse population than the states before it.
Next week's event will take place in Spartanburg, South Carolina, where state Sen. Josh Kimbrell will host DeSantis on April 19.
That event comes as part of a tour to share his "Florida Blueprint" in other key states, including Pennsylvania, New York and Michigan, in recent weeks.
CLICK HERE TO GET THE FOX NEWS APP
As of mid-April, former President Donald Trump, former ambassador to the United Nations Nikki Haley, former Arkansas Gov. Asa Hutchinson, and businessman Vivek Ramaswamy have formally announced their 2024 Republican presidential primary campaigns.
Fox News' Paul Steinhauser contributed to this report.