FIRST ON FOX: Florida Governor Ron DeSantis is returning to Iowa for a fundraiser next month, Fox News Digital has learned, as the Republican 2024 primary race continues to heat up.
He and his wife Casey DeSantis will be special guests at the "Feenstra Family Picnic" held by Rep. Randy Feenstra, R-Iowa, in Sioux Center. It's the third such fundraiser for the Ways & Means Committee Republican.
"In Iowa, like Florida, freedom is valued, parents' rights are protected, and faith comes first," DeSantis told Fox News Digital. "Congressman Feenstra is a strong conservative with a record of delivering results, and I'm happy to support him."
The GOP governor has been talked about as a potentially dominant 2024 contender for much of this year – though he has yet to declare his candidacy – particularly after a commanding double-digit re-election victory in 2022. But some recent reports have surfaced that his momentum has been stymied by concerns over his ability to connect with voters outside of Florida and the resurgence of former President Donald Trump.
2024 FRICTION: FORMER TRUMP OFFICIALS JOIN PRO-DESANTIS GROUP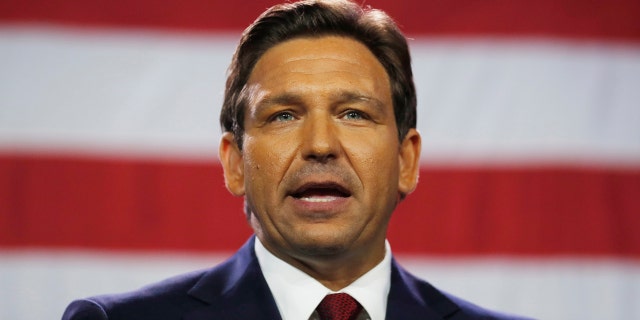 Florida Governor Ron DeSantis is widely expected to announce a 2024 presidential bid (Octavio Jones/Getty Images)
The governor will have the opportunity to assert his popularity with Republican voters on May 13 in Sioux Center, according to a copy of the invitation obtained by Fox News Digital.
The Iowa caucuses have traditionally held the nation's attention with the first contest of the presidential primary cycle. While Democrats have moved their first race to South Carolina, Republican voters will still look to Iowa as the first test of what's expected to be a crowded 2024 GOP field.
General admission tickets are $50 for adults and free for anyone 18 or under. Other donation levels run up to $6,600 for couples and $3,300 for individuals.
PRO-DESANTIS SUPER PAC TOUTS $30 MILLION FUNDRAISING HAUL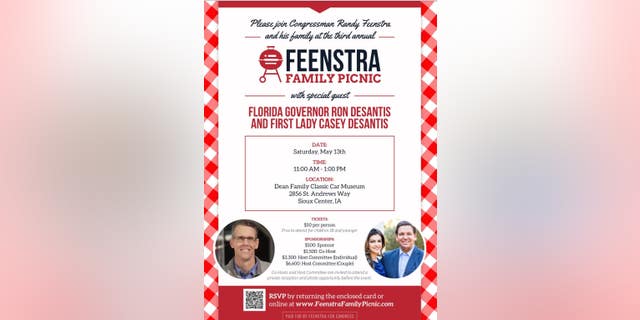 This flyer obtained by Fox News Digital shows DeSantis will be making another stop in Iowa this year as the presidential cycle heats up
Feenstra praised DeSantis' conservative values in his own statement on the upcoming event.
"While liberal states shut down their economies, forced businesses to close, and kept our kids out of the classroom, Governor DeSantis championed freedom and common sense. Florida — like Iowa — are clear examples of what strong conservative leadership can deliver for our country," the congressman, who also sits on the House Agriculture Committee, told Fox News Digital.
DONALD TRUMP'S CAMPAIGN URGES RON DESANTIS DONORS TO 'DEMONSTRATE' LOYALTY TO FORMER PRESIDENT
Feenstra's prior two "family picnic" fundraisers hosted former Vice President Mike Pence, who's widely expected to launch his own 2024 bid, and former United Nations Ambassador Nikki Haley, whose presidential campaign has struggled to get out of Trump's shadow.
A source familiar with planning the event clarified that DeSantis' invitation did not constitute an endorsement for 2024, but suggested that it signaled the Florida governor was very much still a possible White House contender. The source referred to Feenstra as a "power broker" in Iowa politics.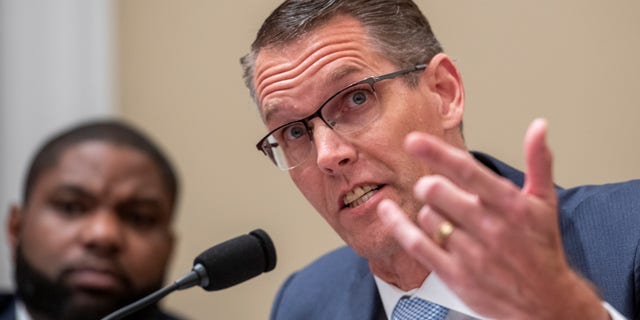 Rep. Randy Feenstra is hosting the Florida governor at his third annual Feenstra Family Picnic. (Rod Lamkey-Pool/Getty Images))
"If you want to win in Iowa, talk to Randy Feenstra, because he is well liked," the source said.
CLICK HERE TO GET THE FOX NEWS APP
They explained, "In the state of Iowa, as potential presidential candidates come through… Randy wants to be an ambassador to everybody and explain what's important to Iowa. You know, Iowans want a secure border. They want wasteful spending slashed and cut. They want someone that understands agriculture… I think Governor DeSantis represents that, and Randy certainly wants to welcome him and introduce him to Iowans who share those same values."
Other expected guests include Iowa Governor Kim Reynolds and Sen. Joni Ernst, R-Iowa, the source told Fox News Digital.