Rep. Ro Khanna, D-Calif., says longtime Sen. Dianne Feinstein, D-Calif., should "know when to step aside," as her absence stalls President Biden's judicial picks. The congressman told "America Reports" on Thursday that it's time for Feinstein to immediately leave her position.
PELOSI TAKES SUBTLE DIG AT FETTERMAN IN ALLEGING SEXISM AS CALLS GROW FOR FEINSTEIN TO RESIGN
REP. RO KHANNA: I think I was the first member of Congress to do that, and I took some heat from my own party. But here's the reality. I have a lot of respect for Sen. Feinstein. She's unable to fulfill her duties. And I guess I don't know any other job where if you're unable to fulfill your duties, you can continue to have the position. So, I think she should do the dignified thing. I respect her years of public service and she should know when it's time to step aside.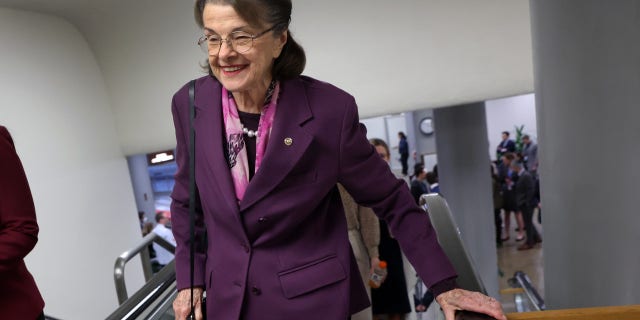 Sen. Dianne Feinstein, D-Calif., makes her way to the Senate chambers at the U.S. Capitol in Washington, D.C., on Feb. 16, 2023. (Kevin Dietsch/Getty Images)
I'm not running for the United States Senate. I'm happy in the House of Representatives. I don't see any political advantage to it. The governor would get an appointment. He may appoint a caretaker. I don't think it has to affect in any way the ongoing race. This has to do with the simple principle that California deserves a senator who is actively participating in the votes. It's one thing if there was an illness and there was some clear return date. I mean, people get sick, people take medical leave in jobs. But when there has been a pattern for years of not being fully present and when there is no clear return date, I guess my view is that it should be like any other job. And I just don't know any other job in America where someone wouldn't be asked to leave.
FELLOW DEMOCRATS TURN ON DIANNE FEINSTEIN, CALL FOR HER TO RESIGN FROM SENATE: 'DERELICTION OF DUTY'
Rep. Dean Phillips, D-Minn., also wrote that he agreed with Khanna, and called on others to speak out as well.
"Senator Feinstein is a remarkable American whose contributions to our country are immeasurable. But I believe it's now a dereliction of duty to remain in the Senate and a dereliction of duty for those who agree to remain quiet," he wrote.
Feinstein, 89, who has served in the Senate for over 30 years, was hospitalized for shingles last month and has faced other health issues, including concerning reports related to her mental fitness. She had previously faced calls to resign prior to announcing her retirement.
Shortly after the announcement, Feinstein appeared to be unaware of her own retirement when speaking with reporters. Within the same week, Feinstein also appeared to not remember her vote on a judicial nominee.
CLICK HERE TO GET THE FOX NEWS APP
Fox News' Brandon Gillespie and Lindsay Kornick contributed to this report.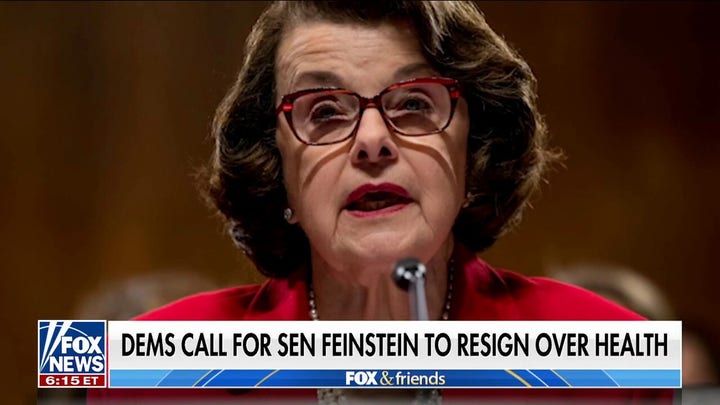 Video