The turbulence Don Lemon has faced in recent days is unlike anything he has ever faced in his 17 years at CNN.
Lemon has been under fire across the spectrum and even been the subject of mockery by the Biden White House after he declared Republican presidential candidate Nikki Haley past her "prime" due to her age.
But despite the internal fire, his job remains safe for the time being. CNN boss Chris Licht told staff late Monday night that he will return to "CNN This Morning" on Wednesday and undergo "formal training."
"I sat down with Don and had a frank and meaningful conversation. He has agreed to participate in formal training, as well as continuing to listen and learn. We take this situation very seriously," Licht said in the memo first obtained by Fox News Digital. "It is important to me that CNN balances accountability with fostering a culture in which people can own, learn and grow from their mistakes. To that end, Don will return to CNN This Morning on Wednesday."
While Licht is willing to give Lemon another chance, many of his colleagues aren't.
DON LEMON SPOTTED ON THE BEACH AFTER PHONING IN APOLOGY TO CNN COLLEAGUES OVER SEXIST NIKKI HALEY COMMENTS
A CNN insider said Lemon has "no defenders" inside the network over the situation and everyone is still "pissed." If he were forced out, "it would probably be welcomed by a lot of people," they said. "I think there's an array of people who maybe like him personally, not professionally."
A second insider, asked whether Lemon was well-liked in the building, replied "not anymore," citing a dramatic shift in recent days.
But despite the animosity, the insider says while consensus of internal network chatter is that "absolutely" he should go, Lemon remains "untouchable" since he's "part of a protected class."
When asked whether he's worth the headache to keep on-air, the insider quickly replied, "No."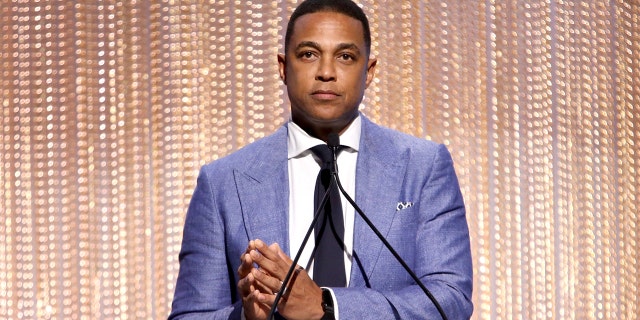 Don Lemon is facing growing animosity inside CNN over his sexist comments about Nikki Haley, but CEO Chris Licht said he will return to his morning program. (Photo by Jesse Grant/Getty Images for THR)
"I think he should bust his a– to make the morning show work," a third insider said. "Drop all ego. Play well with others."
"Don Lemon's buffoonery has got to be the worst morning show debacle since Deborah Norville replaced Jane Pauley on the 'Today' show," a longtime media executive who previously worked at CNN told Fox News Digital. "Chris Licht should cut his losses and fire Don before Don subjects CNN's dwindling audience to more of this misogynistic psychodrama."
A source previously told Fox News Digital that Licht was "pissed" at Lemon's "unforced error."
CNN AIRS BILL MAHER GUEST RIPPING DON LEMON DURING 'OVERTIME' SEGMENT
But Lemon's problems go beyond his on-air comments. "CNN This Morning" viewership has already dipped 20% since its debut in November, reaching only an average of 364,000 in recent weeks, according to Nielsen Media Research. Even the audience of "New Day," the Jeff Zucker-era morning program that was scrapped by Licht, eclipsed its replacement.
This came after Licht decided in September to pull Lemon from his solo primetime gig, where he too struggled to maintain viewership.
CNN did not immediately respond to Fox News' request for comment.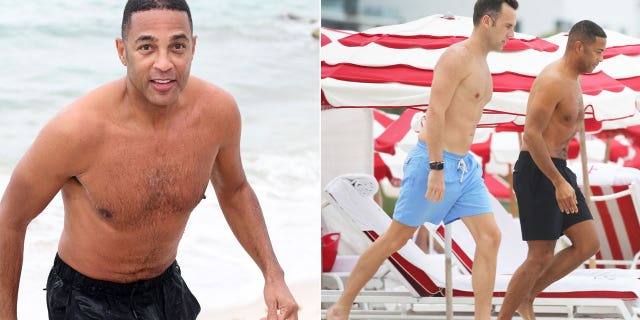 Embattled CNN host Don Lemon and his partner Tim Malone were spotted vacationing in Miami Beach just after he phoned in his apology to his colleagues on Friday. (MEGA/GC Images)
During Thursday's broadcast of "CNN This Morning," Lemon knocked Haley for supporting "mandatory mental competency tests" for politicians over 75 years old, accusing her of being past her "prime."
Lemon cited "Google" to argue 51-year-old Haley will have an uphill battle in winning the presidency since women are only in their prime during their "20s, 30s and 40s."
"I'm just saying what the facts are. Google it. Everybody at home, when is a woman in her prime, it says 20s, 30s and 40s," he said. "And I'm just saying Nikki Haley should be careful about saying that politicians are not in their prime, and they need to be in their prime when they serve. Because she wouldn't be in her prime according to Google or whatever it is."
DON LEMON'S 'PATHETIC' APOLOGY FOR SEXIST REMARKS SPARKS EVEN MORE FURY INSIDE CNN: 'F—–G A–HOLE'
Lemon attempted to issue a mea culpa on Twitter following the intense backlash, writing, "The reference I made to a woman's 'prime' this morning was inartful and irrelevant, as colleagues and loved ones have pointed out, and I regret it. A woman's age doesn't define her either personally or professionally. I have countless women in my life who prove that every day."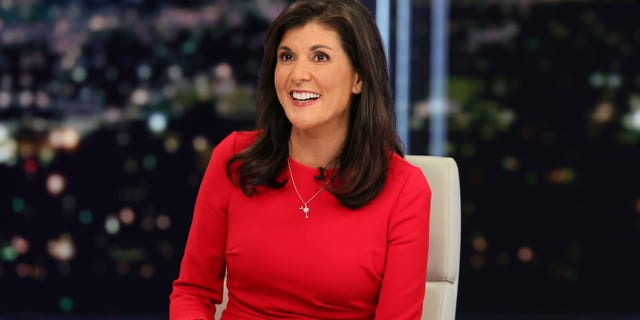 Republican presidential candidate Nikki Haley mocked CNN's Don Lemon after he said the 51-year-old former U.N. ambassador isn't in her "prime." (Theo Wargo/Getty Images)
He later was forced to apologize to colleagues on the network's editorial call on Friday morning.
"I did not mean to offend anyone," Lemon said. "What I said came out wrong and I wish I hadn't said it. I believe women of any age can do anything they set their minds to. The people I am closest to in this organization are women."
"When I make a mistake, I own it and I own this one as well. I understand why you are upset and disappointed," Lemon continued. "I was trying to make the point that no one's age should define their ambition or potential for success, and I was saying those comments to Nikki Haley."
Later that day, however, Lemon raised eyebrows after he was spotted having fun on the beach while vacationing in Florida, fueling criticism that his apology was not sincere.
Fox News' Brian Flood and David Rutz contributed to this report.