Republican 2024 presidential hopeful Chris Christie slammed former President Donald Trump's White House run as a way to "undo" his 2020 defeat, and doubled down on his support of FBI Director Christopher Wray.
"This is not somebody who's fighting for the American people and their future," Christie told Shannon Bream, host of "Fox News Sunday," regarding Trump's 2024 run. "This is all about his ego. What he cares about the most is trying to undo the loss he had to Joe Biden in 2020."
"He's a three time loser, having lost in 2018 – the House of Representatives – lost the White House and the Senate in 2020. And 2022, he wound up losing two more governorships, another seat in the Senate, and we barely won the House by five votes… So he's in this for himself and himself only, and not in it for the American people," Christie claimed.
Bream questioned Christie on a recent poll finding the majority of Republican voters would not consider voting for the former New Jersey governor and asked if he threw his hat in the ring "simply as a spoiler for President Trump." who is the current front-runner among 2024 GOP candidates.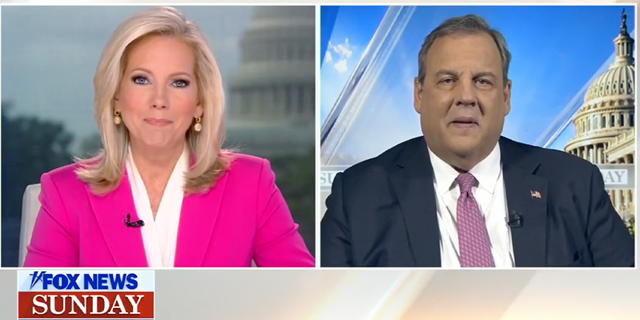 Chris Christie appears on "Fox News Sunday." (FOX NEWS )
Bream also pressed Christie on his support of FBI Director Wray, who many Republicans have said needs to be fired or have vowed to oust him if they win the presidency. Christie said last month on CNN that he would keep Wray in his administration if elected president and had recommended Wray to Trump as FBI director in 2017.
TRUMP LEAD GROWS FOLLOWING INDICTMENT, ONE FACTOR CONTINUES TO BE THORN IN BIDEN'S SIDE WITH VOTERS: POLL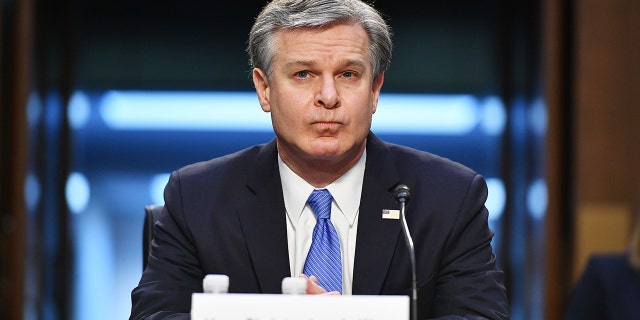 FBI Director Christopher Wray arrives to testify before the Senate Judiciary Committee on Capitol Hill on March 2, 2021. (Mandel Ngan/Pool/AFP via Getty Images)
Wray is slated to appear before the House Judiciary Committee on Wednesday, and he is expected to face questions from Republican critics who say the FBI director politically weaponized the bureau against churches, parents and political opponents of the Biden administration. Whistleblowers have also accused the FBI of mishandling the criminal investigation into Hunter Biden.
"These whistleblowers have come out because the atmosphere has allowed it to happen now, not during the Comey era, not during the Loretta Lynch era when she was attorney general," Christie continued. "And they weren't charging Hillary Clinton, which is what they should have done. You know, the fact is that these other folks in the race, they just are looking for a scapegoat. They want to blame anybody. Well, I will tell them who to blame. Blame Joe Biden, and Merrick Garland, who have not provided the type of leadership in the country or at the Justice Department that you need."