AUSTIN, Texas – A majority of college students who spoke with Fox News said they knew or had heard of fellow pupils using ChatGPT for class assignments.
"Unfortunately, yes," Riley, an economics major, told Fox News.
"I definitely have heard of a couple of people using it for certain things," Piper, a STEM major, said.
VIDEO: COLLEGE STUDENTS DISH ON CHATGPT'S USE IN AND OUT OF THE CLASSROOM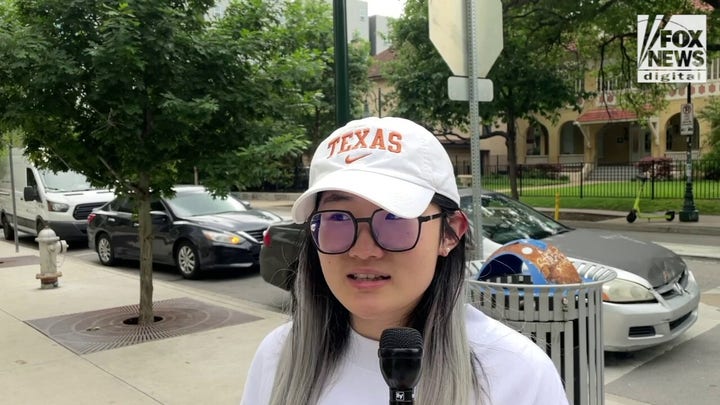 Video
WATCH MORE FOX NEWS DIGITAL ORIGINALS HERE
Recent advances in artificial intelligence technologies, including ChatGPT and Google's Bard, have ignited plagiarism concerns across American schools. Educators worry that students could use the chatbots beyond research to help them cheat on schoolwork.
Themis, a human dimensions of organizations major, said she'd heard of people using AI on class assignments via social media.
"I've seen people on Tik Tok, but I haven't seen my friends using it right now," the Laredo resident told Fox News.
Carly, a journalism major, said she didn't know anyone who'd used ChatGPT for class assignments.
"I do not," she told Fox News.
EVERYTHING YOU NEED TO KNOW ABOUT ARTIFICIAL INTELLIGENCE: WHAT IS IT USED FOR?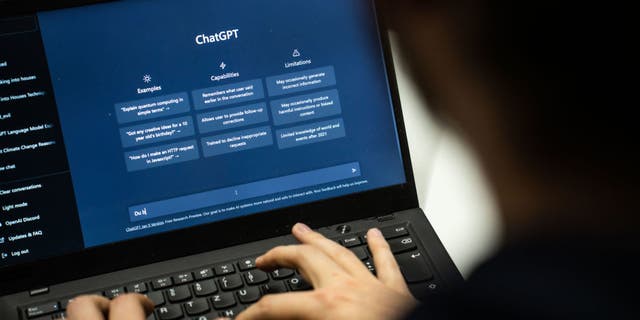 OpenAI's ChatGPT software can write texts in seconds that are difficult to distinguish from those written by a human.  (rank Rumpenhorst/picture alliance via Getty Images)
Carly said that though she'd seen "a lot of stuff about it online," she'd never used ChatGPT herself.
"There are a bunch of issues with plagiarism in AI," she pointed out.
Harvard Business School Assistant Professor Edward McFowland III recently drew comparisons between generative artificial intelligence technologies, such as ChatGPT, and other more established educational tools.
He told Fox News in February that generative AI presented benefits similar to those of a calculator while simultaneously possessing disadvantages similar to those of Wikipedia, such as culling from resources with varying degrees of accuracy.
Samuel said he'd heard of students using ChatGPT to complete exams.
"I think most people who use ChatGPT, they also will use it on part of their exams for essays and stuff like that," the science major told Fox News.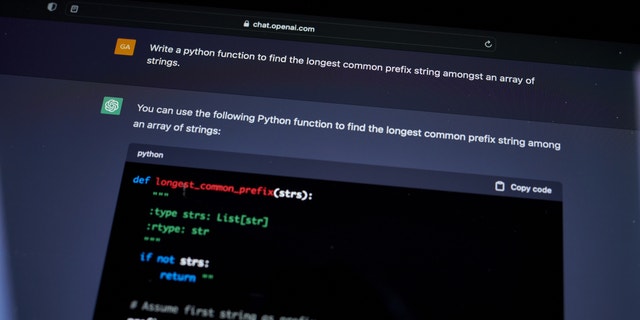 The ChatGPT chat screen is seen open on a laptop computer. (Gabby Jones/Bloomberg via Getty Images)
A computer science major from China was careful to distinguish the general use of ChatGPT from plagiarism.
"It's not for the assignments," she told Fox News. "It's just for the assistance to complete the assignment, but not copy paste from the ChatGPT."
OPEN AI DEBUTS CHATGPT-4, MORE ADVANCED AI MODEL THAT CAN DESCRIBE PHOTOS, HANDLE MORE TEXTS
Abhinav, a computer science and business major, said he'd used ChatGPT to help supplement his study regime.
"If I was falling behind on classes, I'd actually use it as a learning resource," the Frisco, Texas, resident told Fox News. "So, I just keep asking questions based on what was on the slides."
"It kind of got me really prepared for exams and homework assignments," Abhinav said.
CLICK HERE TO GET THE FOX NEWS APP
To hear more college students discuss the use of AI in and out of class, click here.