FIRST ON FOX: Idaho student murders suspect Bryan Kohberger once boasted of his daily boxing routine while describing how he "cut fish" and worked as a "meat wrapper" in a security job application obtained by Fox News Digital.
The 28-year-old criminology Ph.D. student who is now a quadruple-homicide suspect, previously wrote that his "special skills" included rigorous punching workouts and a year of youth law enforcement training in a 2015 job application to work school security.
"I boxed after school every day at the Jesse Harris Boxing Gym on 209 next to Big Cheese Pizza when it was still open," he wrote. "I also attended a year of the Law Enforcement Program and a year of HVAC."
He was vying to work as either a fill-in custodian, courier or security guard for the Pleasant Valley School District in his Pennsylvania hometown of Effort.
"I was a boxer, and I am still a runner," he wrote. "I believe dedication and perseverance are the most important skills learned from my activities. I lost 130 lbs at age 15 into age 16 whilst attending school at PVHS and MCTI. I believe this is proof that I have the required dedication to be successful."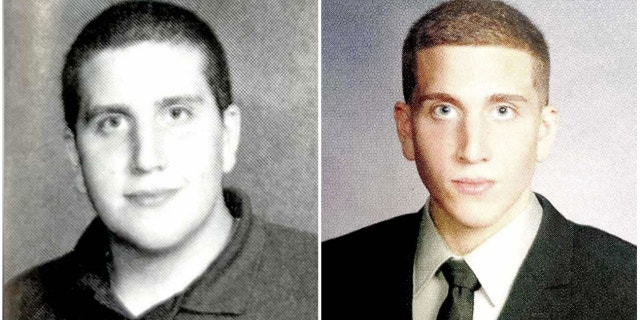 A side-by-side of Kohberger's sophomore Pleasant Valley High School yearbook photo and his senior year. On a job application to the district, he boasted of losing 130 pounds. (Stephanie Pagones/Fox News Digital)
He also claimed to have been a champion "extemporaneous speaker" – a competitive improvisational speaking style.
BRYAN KOHBERGER'S PENNSYLVANIA WARRANTS: EXPERTS BREAK DOWN KEY EVIDENCE
The district declined to disclose further information about his departure, stating that records related to "non-criminal investigations," complaints, written criticisms of an employee and disciplinary materials are exempt from disclosure under Pennsylvania's public records laws.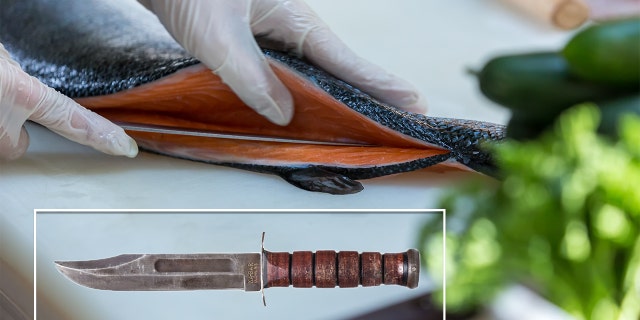 These stock images show a person filleting a fish on a cutting board and, inset, a Ka-Bar knife, the same type of weapon believed to have been used in the Nov. 13, 2022, massacre of four University of Idaho students. (iStock)
The records do show, however, that Kohberger was placed on leave without pay for at least one day in February 2021 due to "expired clearance."
IDAHO MURDERS: BRYAN KOHBERGER'S DEFENSE STANDS SILENT AT ARRAIGNMENT, JUDGE ENTERS NOT GUILTY PLEAS
Kohberger wasn't around long enough to get to that point, he said.
Conklin said they parted ways with him after just three weeks.
But Kohberger, on his application, claimed to have worked there from March to October.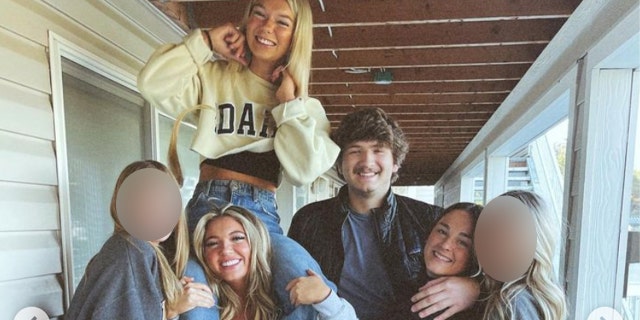 Madison Mogen, top left, smiles on the shoulders of best friend, Kaylee Goncalves as they pose with Ethan Chapin, Xana Kernodle and two other housemates in Goncalves' final Instagram post, shared the day before the four students were stabbed to death. (@kayleegoncalves/Instagram)
The victims were 21-year-olds Madison Mogen and Kaylee Goncalves and 20-year-olds Xana Kernodle and Ethan Chapin.
CLICK HERE TO GET THE FOX NEWS APP
It would be roughly seven weeks before police arrested a suspect – Kohberger – at his parents' house in Albrightsville, in the Poconos, Pennsylvania.