The Biden administration's overreaching energy regulation is sacrificing Americans' ability to run their businesses and power their homes.
Democrats' Green New Deal (GND) policies have left America dependent upon unreliable energy sources that strain our electric grids, cause rolling blackouts across the country, and have increased energy costs by over 40%. Just this past December, more than 10 states experienced rolling blackouts as the demand for electricity exceeded our available supply. Time and again, environmentalists have overlooked the continued necessity of fossil fuels to power our world.
These GND proponents have failed to learn from Europe's rush for renewables or acknowledge how many European Union countries have now returned to fossil fuels after their premature abandonment. Germany, as a prime example, now generates more than a third of its electricity from coal-fired power plants after their abandonment of natural gas and subsequent rising power demand from France.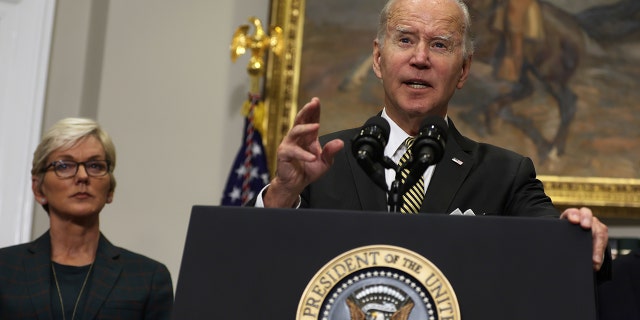 President Joe Biden delivers remarks as Secretary of Energy Jennifer Granholm listens during an event in the Roosevelt Room of the White House Oct. 19, 2022. (Alex Wong/Getty Images)
Domestically, we have watched as greenwashed Californians experience blackouts and are told to which degree to heat their homes. Yet, we continue to see lawmakers enact the same policies that led to these disasters in the first place.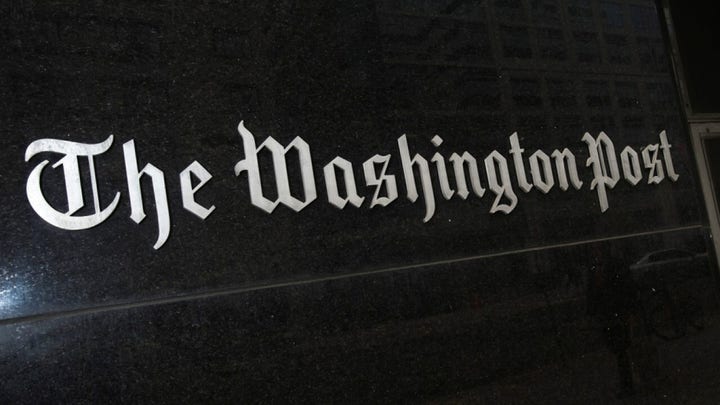 Video
Ironically, this rule comes amid the administration's continued push for electrification that has already catalyzed concern for our electrical grid's ability to withstand an uptick in consumption. From 2017 to 2021, according to data from the U.S. Energy Information Administration, electricity consumers nationwide spent an average of almost seven hours a year without power, which is an increase of three hours per year from 2013 to 2016.
Democrats' climate hysteria is getting ahead of operational reality, and Americans are taking notice.
MORE THAN 150 REPUBLICANS UNITE TO CONDEMN BIDEN'S 'ILL-CONSIDERED' ELECTRIC VEHICLE PUSH
I now sit on the Senate Environment and Public Works Committee and the Senate Armed Services Committee, and in just five months, we have questioned both the Department of Energy Secretary Jennifer Granholm and EPA Administrator Michael Regan on what energy reliability and security truly means for our country. Despite the continued pressure we have put on Democrat officials to implement policies that allow reliable energy to thrive, we are provided with nonsensical explanations that quickly suffocate a viable path forward for our grid.
Video
Forcing cost and reliability to take a back seat to emissions considerations is a dangerous approach, and I will continue to fight for realistic solutions for all Americans.
CLICK HERE TO GET THE OPINION NEWSLETTER