The New York Archdiocese is currently investigating a Catholic Church in Manhattan which had an art exhibit declaring "God is trans[gender]," Fox News Digital confirmed Tuesday.
"We only learned about this exhibit through the media; we had no knowledge of it beforehand… We are investigating, and are speaking with the pastor of the parish to get more information," they said in a statement to Fox News Digital.
The exhibit, which has since been taken down, was entitled "God is Trans: A Queer Spiritual Journey" and was displayed next to the altar at the Church of Saint Paul the Apostle in Manhattan on Sunday, according to the New York Post. Three paintings depicted the "queer spiritual journey" as "sacrifice, identity and communion."
One parishioner told the post that the church had gone too far in pursuing its liberal "agenda."
WASHINGTON POST MOCKS PARENTS REQUESTING TRANSPARENCY ON GENDER IDENTITY CURRICULUM: 'I WANT TO VOMIT'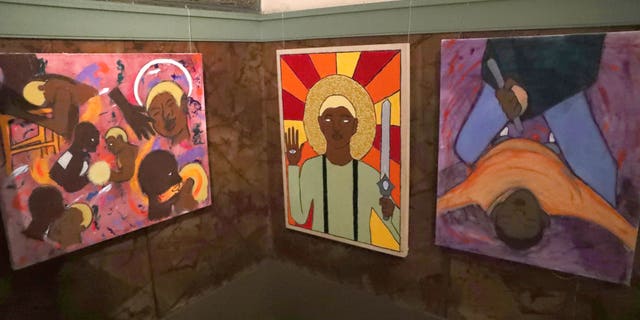 A "God is Trans" exhibit at the Church of Saint Paul The Apostle on 59th Street and 10th Avenue in Manhattan. Courtesy G.N.Miller/NY Post (Courtesy G.N.Miller/NY Post)
"The church should not be promoting this," the unnamed person told the outlet. "I understand there are transgender people. I pray for all people but enough is enough."
"It seems like they are trying to force the agenda on others," the parishioner said.
The person claimed that priests would not answer questions about the display.
"You can't put this out on the altar and then hide," they added. "That's what gets the church in trouble."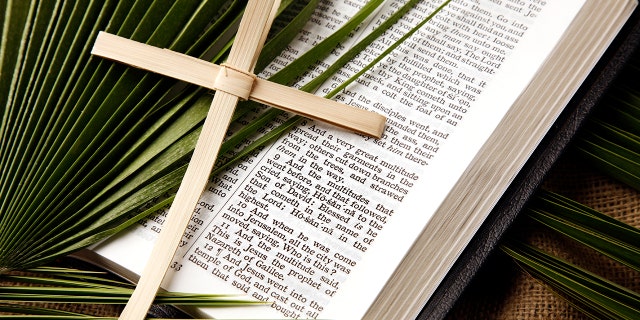 Parishioners spoke out against the Saint Paul the Apostle's art exhibit exclaiming, 'God is trans.' (iStock)
UNIVERSITY BLOCKED TRANSGENDER SPORTS RESEARCH AFTER PROPOSAL MENTIONED TERM 'MALE:' TERM IS 'MISGENDERING'
In the artwork's accompanying text, artist Adah Unachukwu, connected gender identity to religion.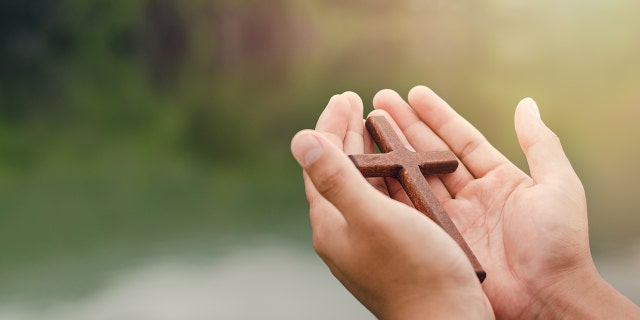 'You can't put this out on the altar and then hide,' a critic said about the exhibit at Saint Paul the Apostle, a Catholic Church in Manhattan.  (iStock)
CLICK HERE TO GET THE FOX NEWS APP
"The painting Sacrifice and its complementary act in the film speak to the need to shed an old life and personhood in order to be able to focus on your spiritual need. There is no devil; just past selves. Identity is the most impactful part of the exhibition. What does holiness look like? What does your god look like? Are these two portrayals that can be merged?" the exhibit said.
The liberal church declares in its mission statement that it welcomes everyone and holds programs for "young adults, LGBTQ Catholics, artists, returning Catholics and seekers."
Fox News' Kristine Parks contributed to this report.