Rep. Alexandria Ocasio Cortez, D-N.Y., said she thinks that Florida Governor Ron DeSantis is "weaker" than former President Donald Trump, as polls show DeSantis faring better than Trump against President Biden in a hypothetical 2024 matchup.
MSNBC's Jen Psaki asked the congresswoman if Trump winning the GOP nomination would be the Democrats' best chance at securing the White House next cycle.
While AOC has been an outspoken critic of the former president, the progressive suggested DeSantis is "weaker."
"I think that Governor DeSantis has made some very large critical errors. And I think he's weaker," Cortez said of the Florida Governor, who is expected to launch a run for president in 2024.
AOC ADMITS 'MASSIVE' SCALE OF GREEN NEW DEAL, SAYS CLIMATE CHANGE WILL BE EVEN WORSE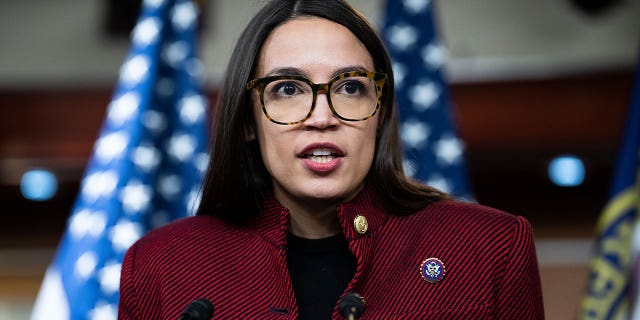 Rep. Alexandria Ocasio Cortez (Tom Williams)
"You can't out Trump, Trump right?" AOC continued to blast DeSantis. "And that's what he has really been trying to do. He may be trying to win a base, but that base belongs to Donald Trump."
2024 GOP HOPEFUL GOES AFTER TRUMP, DESANTIS: 'NOT WHAT REPUBLICANISM IS ABOUT'
AOC claimed that DeSantis' policies "go way too far in the state of Florida," despite him winning re-election by nearly 20-points in the 2022 midterms.
"He has sacrificed I think the one thing that others may have thought would make him competitive, which is this idea that he would somehow be more rational than Donald Trump, which he isn't," the congresswoman told Psaki.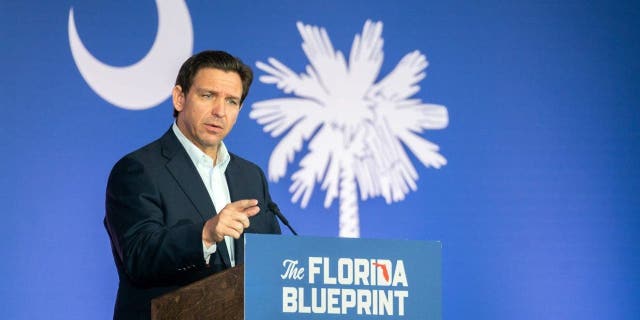 Florida Gov. Ron DeSantis is rumored to be considering a run for president in 2024, but has not entered into the race. (Sean Rayford)
AOC also said that there is nobody in the Republican field who she could see successfully taking on Trump for the GOP nomination.
"The Republican Party is so disorganized that I really don't see someone who can unite that party, even beyond Donald Trump," she added.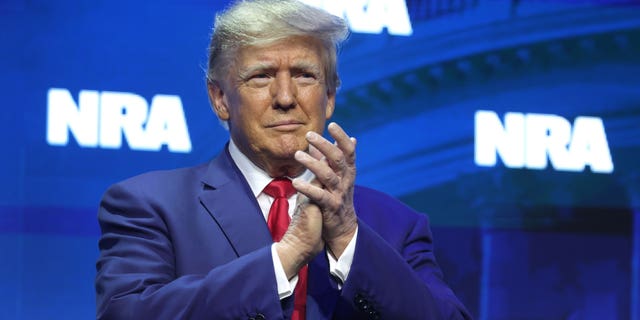 Former President Donald Trump announced  in November that he would be making a third bid for the White House.  (Scott Olson)
As Trump and DeSantis remain the top two contenders for the 2024 GOP nomination, a recent USA Today/Suffolk University poll found that 64% of those who voted for Trump in 2020 would like to see him as the GOP nominee again in 2024, while 27% would prefer a different candidate.
CLICK HERE TO GET THE FOX NEWS APP
Among those who hope to see a new Republican nominee on the ballot next cycle, 61% hope it is DeSantis, despite him not yet entering into the race.